corned beef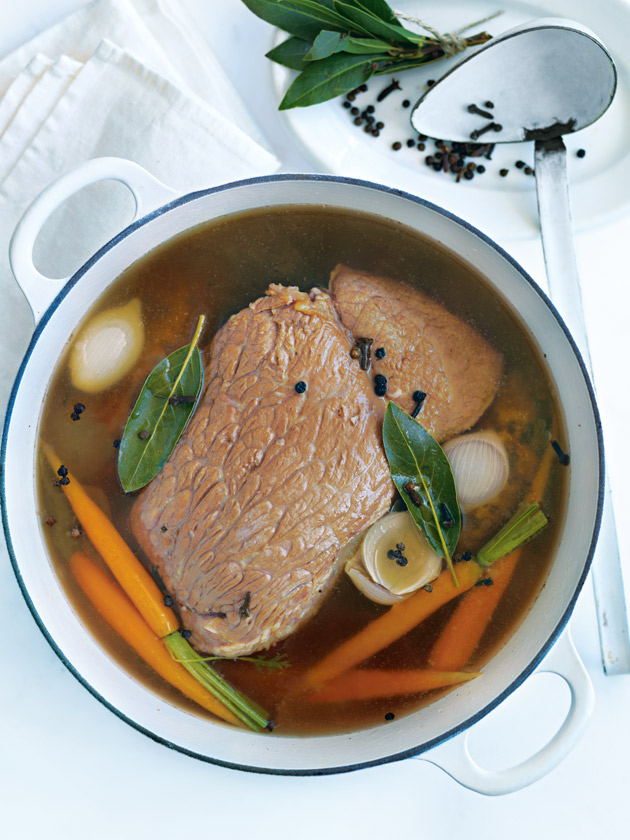 1.5kg corned silverside or brisket

3 bay leaves

12 peppercorns

6 cloves

⅓ cup (80ml) malt vinegar

½ cup (90g) brown sugar

6 pickling onions

1 bunch baby carrots, trimmed and peeled

Place the beef in a large, heavy-based deep saucepan. Add the bay leaves, peppercorns, cloves, vinegar, sugar, onions and enough water to cover. Place over high heat and bring to the boil.

Reduce the heat to low, cover and simmer for 1 hour 30 minutes or when the beef is firm to the touch. Add the carrots in the last 5 minutes of cooking. Use a slotted spoon to occasionally skim the foam from the surface. Serves 6.

Susan Mansfield
We love this recipe!!! I only use 1.5 Tblspns of brown sugar and its perfect. Thanks Donna
Lauren Harper
my family love this recipe. I switch out the cloves for a few star anise which gives it a lovely soft undertone of aniseed. I dislike cloves, and this tastes lovely.
Tobin Connell
Excellent recipe! A tad sweet (or not as salty as expected) Will try with half the sugar next time.
Also, took the left over broth and veggies (broccoli, cauliflower, sweet and normal potato mash) and made soup for tomorrow night - sure it will be a hit! Thanks