roasted harissa lamb shoulder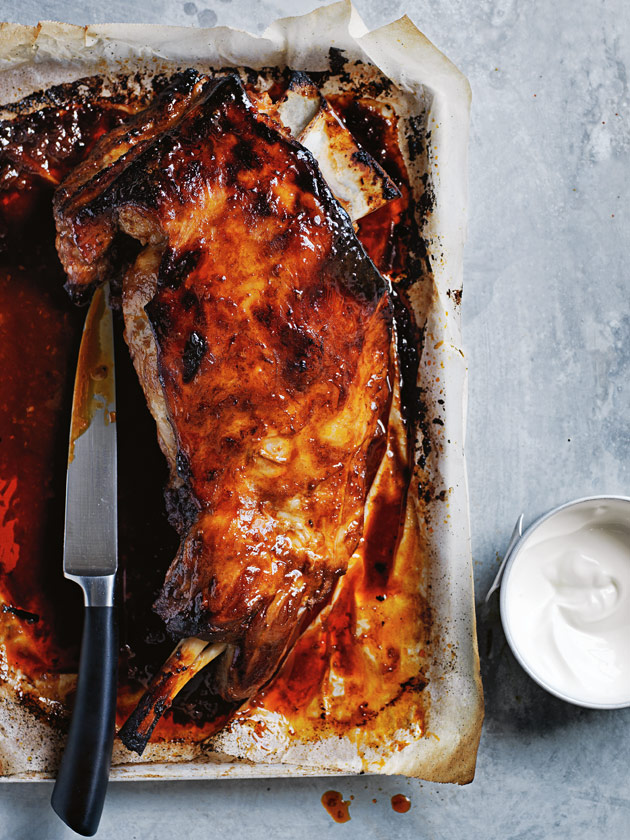 ⅓ cup (80ml) sherry vinegar

⅓ cup (100g) harissa paste

¼ cup (45g) brown sugar

4 cloves garlic, crushed

sea salt and cracked black pepper

1 x 1.8kg lamb shoulder, bone-in and trimmed

plain Greek-style (thick) yoghurt, to serve

Preheat oven to 220°C (425°F). Place the vinegar, harissa, sugar, garlic, salt and pepper in a medium bowl and mix to combine.
Place the lamb on a large oven tray lined with non-stick baking paper. Rub the lamb with the harissa mixture, cover with aluminium foil and cook for 1 hour 30 minutes.
Remove the foil and cook for a further 20 minutes or until tender and golden. Slice and serve with yoghurt. Serves 6.

donna hay team
Hi Emma, roasted vegetables or a side salad would do nicely. The DH Team.
Emma Marshman
What do you recommend serving these with for dinner?