mint sorbet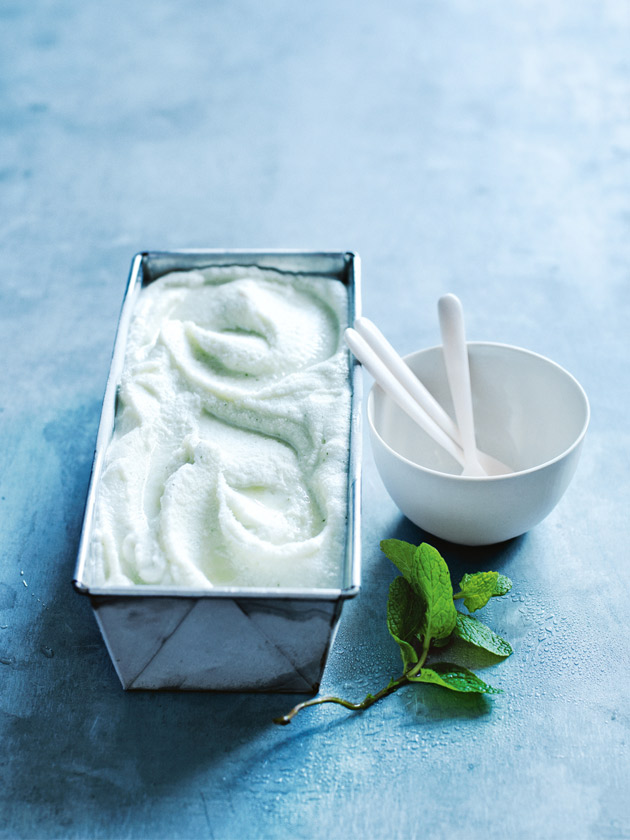 ¼ cup mint leaves
3 cups (750ml) milk
1½ cups (240g) icing sugar, sifted
¼ cup (60ml) glucose syrup (see tip)

Place the mint, milk, sugar and glucose in a blender and blend until combined. Pour into a 20cm x 30cm metal tin and freeze for 3–4 hours or until set.
Cut the sorbet into squares and, in batches, blend until smooth. Return the sorbet to the freezer for 1 hour or until ready to serve. Makes 1 litre.

Tip: Find glucose syrup in the baking aisle of the supermarket.
There are no comments for this entry yet.