choc-hazelnut coffee mousse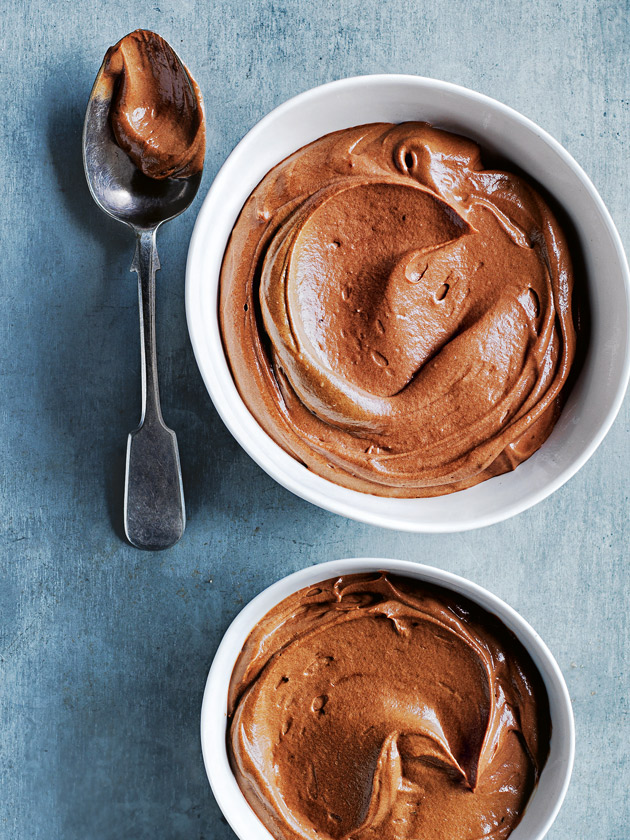 250g tub mascarpone

1 cup (330g) chocolate-hazelnut spread

¼ cup (15g) instant coffee granules

1½ cups (375ml) single (pouring) cream

Place the mascarpone and chocolate-hazelnut spread in a medium bowl and mix to combine.
Place the coffee and cream in the bowl of an electric mixer and whisk to soft peaks. Add the mascarpone mixture and whisk for 30 seconds to stiff peaks.
Spoon into 4 x 1½-cup-capacity (375ml) bowls and refrigerate for 30 minutes before serving. Serves 4.
Marian Harvey
Important: If making in the UK, use double cream or whipping cream (NOT single cream).