pavlova ice-cream jars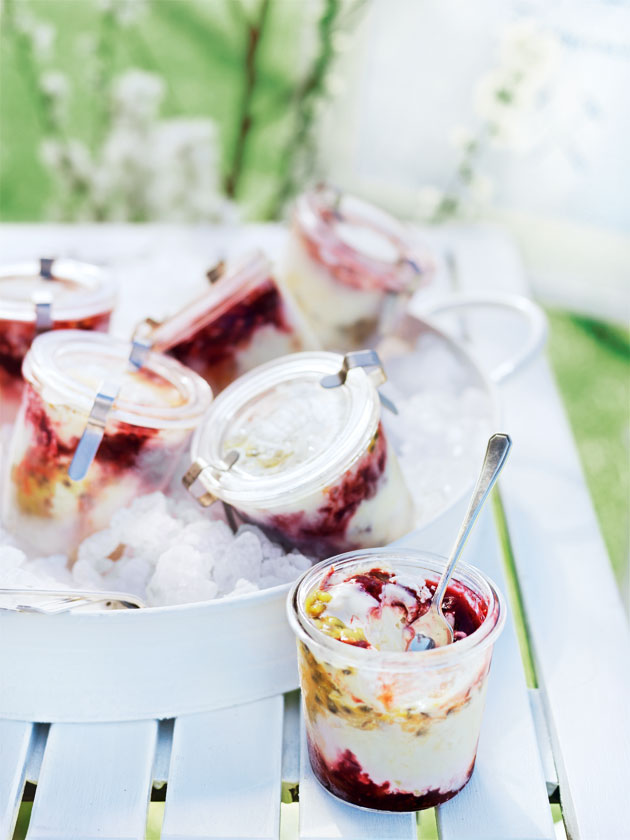 250g frozen raspberries
¼ cup (55g) caster (superfine) sugar
1 litre vanilla ice-cream
10 store-bought meringues, crushed
⅓ cup (80ml) passionfruit pulp

Place the raspberries and sugar in a medium saucepan over medium heat and cook, stirring, until the sugar is dissolved. Increase the heat to high, bring to the boil and cook for 2–3 minutes or until thickened slightly. Allow to cool completely before passing through a sieve.
Place the ice-cream in the bowl of an electric mixer and beat for 30 seconds or until just softened. Fold through the crushed meringue and spoon into 6 x 1 cup-capacity (250ml) jars, layering with the raspberry purée and passionfruit pulp. Freeze for 2–3 hours or until set. Makes 6.

There are no comments for this entry yet.