peanut beef and basil stir-fry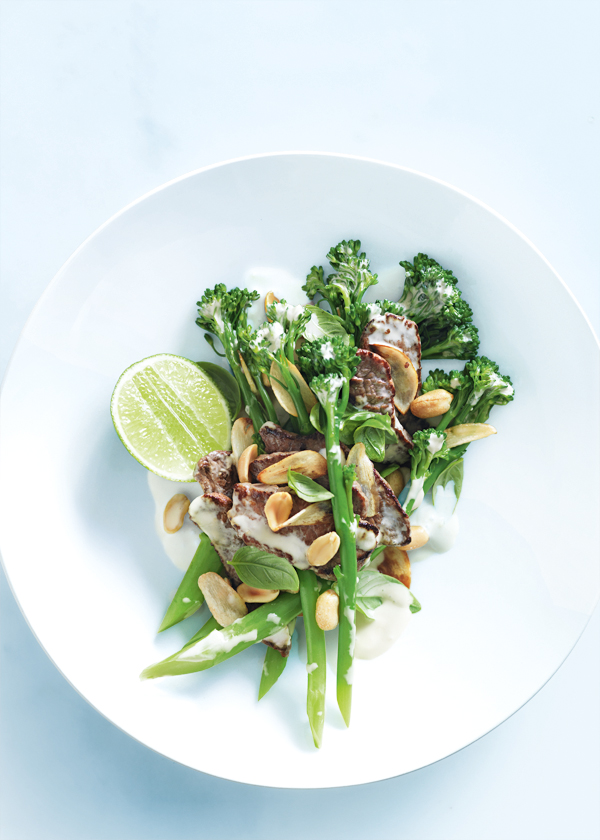 1 cup (250ml) coconut milk
½ tablespoon soy sauce
1 teaspoon fish sauce
1 tablespoon lime juice, plus lime wedges, to serve
½ tablespoon brown sugar
½ cup (70g) salted peanuts
1 tablespoon vegetable oil
600g beef rump steak, trimmed and thinly sliced
2 cloves garlic, thinly sliced
500g broccolini (sprouting broccoli), trimmed
⅓ cup basil leaves

Place the coconut milk, soy sauce, fish sauce, lime juice, sugar and peanuts in a bowl and mix to combine. Set aside.

Heat the oil in a large wok or non-stick frying pan over high heat. Cook the beef, in batches, for 2 minutes or until browned. Remove from the pan and set aside.

Add the garlic and cook for 30 seconds. Add the broccolini and peanut sauce and cook for 4 minutes or until the broccolini is just tender. Add the beef and toss to combine. Serve with the basil leaves and lime cheeks. Serves 4.
There are no comments for this entry yet.