pear and espresso panna cotta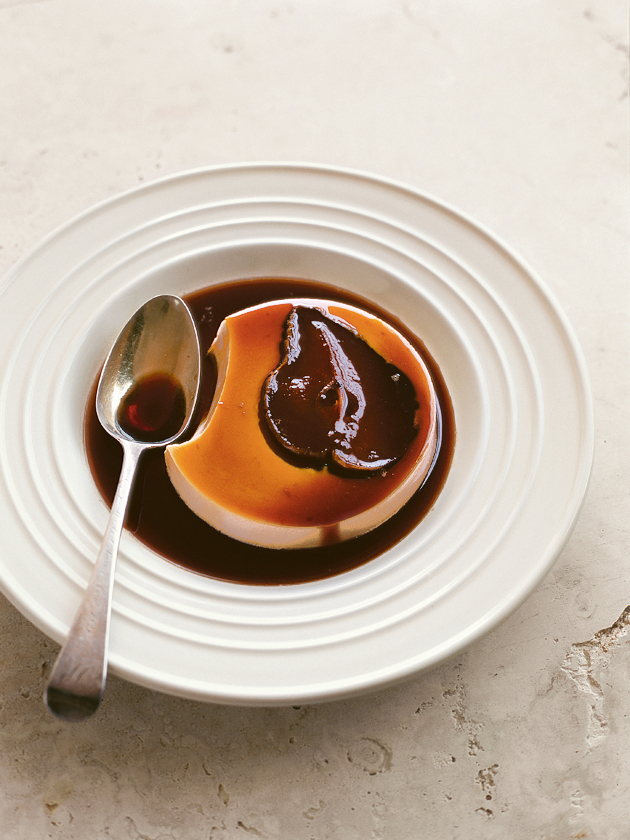 ⅓ cup (80ml) espresso coffee
⅓ cup (75g) caster (superfine) sugar
1 sensation pear, cut into 2 x 2cm slices
2 tablespoons milk
2 teaspoons powdered gelatine
1 cup (250ml) pouring cream
1 cup (250ml) milk, extra
⅓ cup (60g) brown sugar
1 teaspoon vanilla extract

Place the coffee and caster sugar in a small saucepan over low heat and stir to dissolve the sugar. Add the pears and cook for 10–15 minutes or until tender and the syrup has thickened slightly. Place the pears on the base of 2 x 1¼ cup-capacity (310ml) lightly greased dishes. Pour over the syrup and allow to cool.

Place the gelatine and milk in a small bowl, stir to combine and allow to stand for 2–3 minutes or until gelatine has dissolved.

Place the cream, extra milk, brown sugar and vanilla in a saucepan over medium heat and bring to the boil. Remove from the heat, add the gelatine and whisk to combine. Set aside to cool.

Pour the cream mixture over the pears and syrup. Refrigerate for 4–6 hours or until set. Invert onto plates to serve. Serves 2.

There are no comments for this entry yet.