prosciutto-wrapped turkey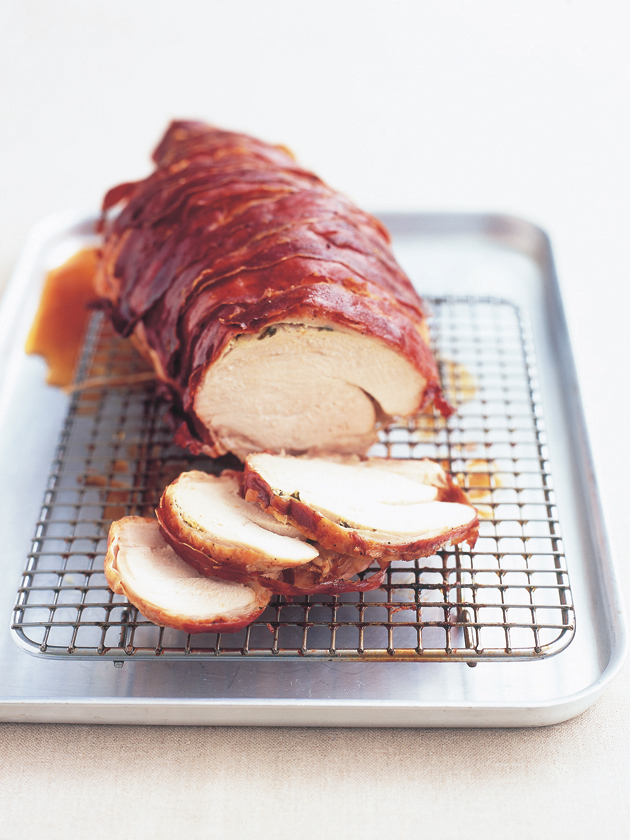 100g butter, softened
2 tablespoons finely grated lemon rind
1 tablespoon sage leaves, chopped
2 cloves garlic, crushed
sea salt and cracked black pepper
2kg turkey breast fillet, skin on
olive oil, for brushing
sea salt and cracked black pepper
15 slices prosciutto

Preheat oven to 200ºC (390ºF). Place the butter, lemon rind, sage, garlic, salt and pepper in a bowl and mix well to combine. Gently push a spoon between the skin of the turkey and the breast meat to release the skin from the flesh. Using your fingers, evenly distribute the butter mixture under the skin. Brush with the oil and sprinkle with the extra salt and pepper.
Wrap the prosciutto around, place on a greased rack in a baking dish and roast for 1 hour and 15 minutes or until the skin is golden and the juices run clear when tested with a skewer. Rest the turkey for 15 minutes before carving. Serves 6–8.

There are no comments for this entry yet.