red wine and caramelised onion
slow-roasted lamb shoulder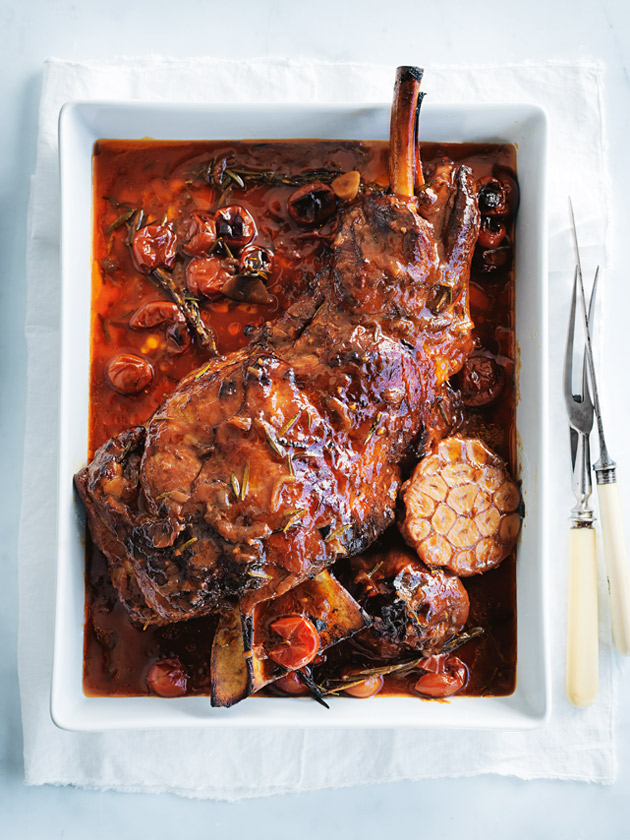 1½ cups (375ml) red wine

2 x 400g cans cherry tomatoes

½ cup (140g) store-bought caramelised onion relish

1 head garlic, halved

3 sprigs rosemary

1.5kg lamb shoulder, bone in, trimmed

2 tablespoons extra virgin olive oil, for drizzling

sea salt and cracked black pepper

Preheat oven to 220°C. Place the wine, tomatoes, caramelised onion, garlic and rosemary in a deep-sided large roasting pan and mix to combine. Place the lamb on top of the tomato mixture, drizzle with the oil and sprinkle with salt and pepper. Cover tightly with aluminum foil and cook for 2½ hours.

Remove the foil, spoon the sauce over the lamb and cook for a further 10–15 minutes or until golden brown. Serves 4.

+ Serve the lamb with creamy polenta, roasted potatoes or shredded and stirred through pasta.
Rachael Conomy
What a fab recipe. Was truly delicious and loved by the whole family.
Definitely a keeper.
Thanks Donna Hay.
Julia McIntyre
Yum Donna did a slight change used my own home made caramelised onion which is actually a hot red onion relish yum. Gave some heat and served with crunchy salad and in toasted whole meal wrap like a delicious souvlaki