ricotta fritters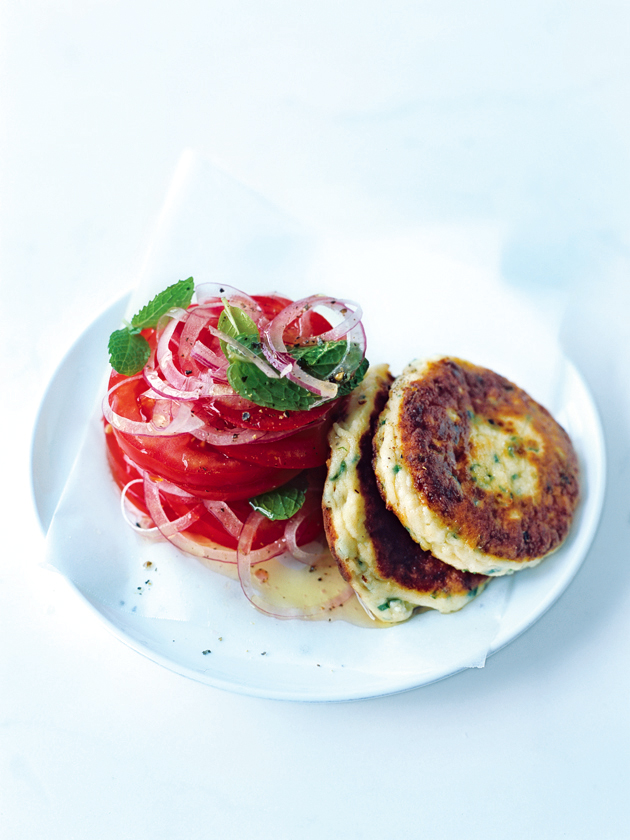 500g fresh ricotta
¼ cup (20g) finely grated parmesan
2 tablespoons plain (all-purpose) flour, plus extra, for dusting
¼ cup chopped chives
1 egg
sea salt and cracked black pepper
1 eggwhite
1 tablespoon olive oil
tomato, mint and onion salad, to serve

Place the ricotta, parmesan, flour, chives, egg, salt and pepper in a bowl and mix well to combine.
Whisk the eggwhite until stiff peaks form. Fold through the ricotta mixture. Shape ¼-cupfuls of the mixture into fritters and dust with the extra flour. Heat the oil in a large non-stick frying pan over medium heat.
Cook the fritters, in batches, for 2–3 minutes on each side or until browned. Serve with a tomato, mint and onion salad.

There are no comments for this entry yet.