basic mayonnaise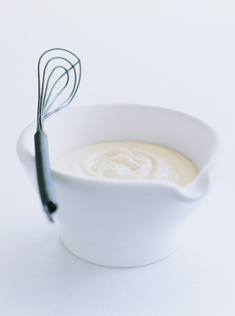 1 egg

1 tablespoon lemon juice

2 teaspoons Dijon mustard

sea salt and ground white pepper

1 cup (250ml) vegetable oil

Process or blend the egg, lemon juice, mustard, salt and pepper in a food processor or blender until well combined.

With the motor running, pour the oil in very slowly in a thin stream and process until the mixture is thick and creamy. Makes 1¼ cups.

There are no comments for this entry yet.