celeriac gratin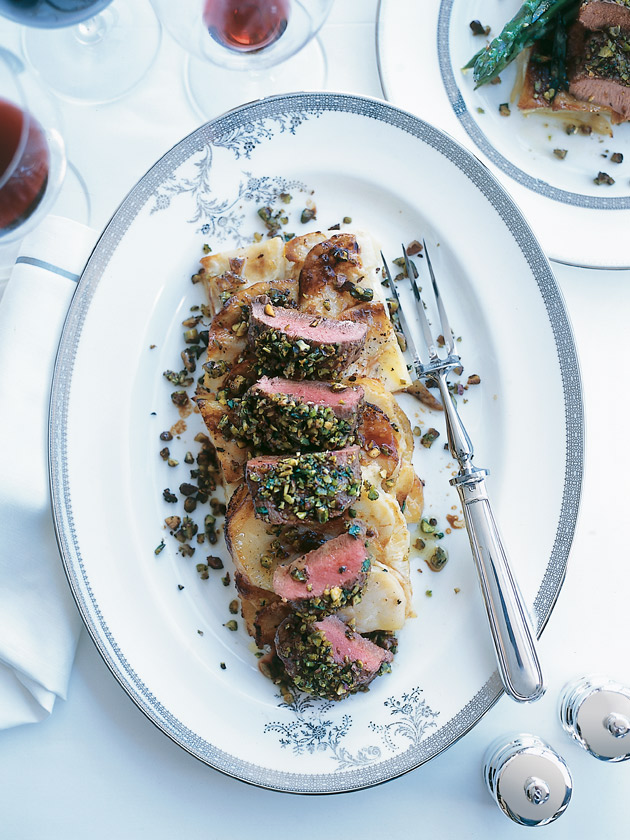 4 x 450g celeric, peeled and thinly sliced*

4 x 350g sebago (starchy) potatoes peeled and thinly sliced

6 cloves garlic, thinly sliced

3 cups (750ml) pouring (single) cream

sea salt and cracked black pepper

Preheat oven to 180ºC (355ºF). Layer the celeriac, potato, garlic, cream, salt and pepper in a 2.5 litre-capacity, 20cm x 30cm baking dish and bake for 1 hour or until golden. Slice into 12 pieces and serve with the pistachio and lemon crusted lamb. Serves 12.

* Place the sliced celeriac in a bowl of water with lemon to stop if from browning.
There are no comments for this entry yet.