crunchy parsnip ribbons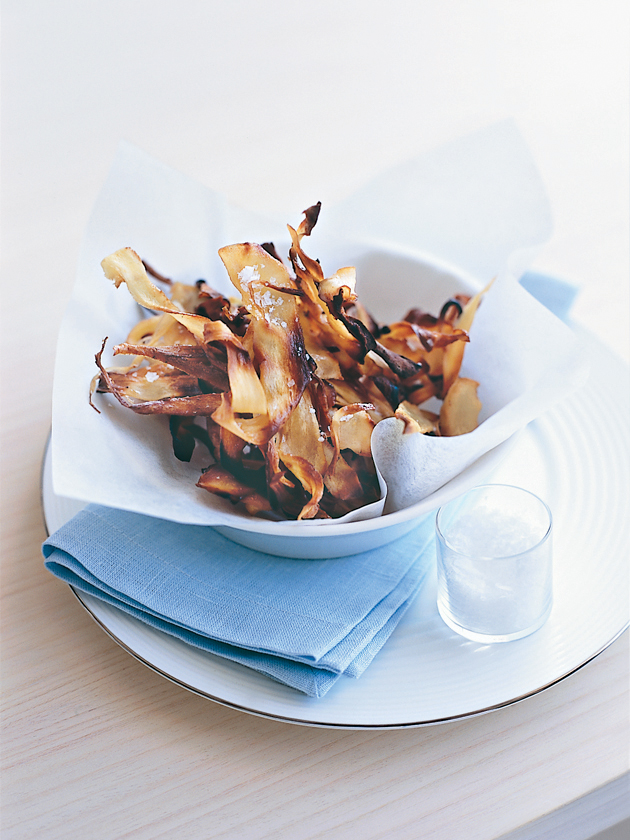 4 x 150g parsnips, trimmed and peeled

100g unsalted butter, melted

⅓ cup brown sugar

sea salt flakes

Preheat the oven to 200°C (390°F). Use a vegetable peeler to cut the parsnips into long thin strips.
Place on a baking tray lined with non-stick baking paper and toss with the butter, sugar and salt. Roast for 10 minutes, toss and cook for a further 8−10 minutes or until golden and crispy. Serves 4.

Melanie Colvin
Fantastic, we loved this version of "roast" parsnips.