garlic labne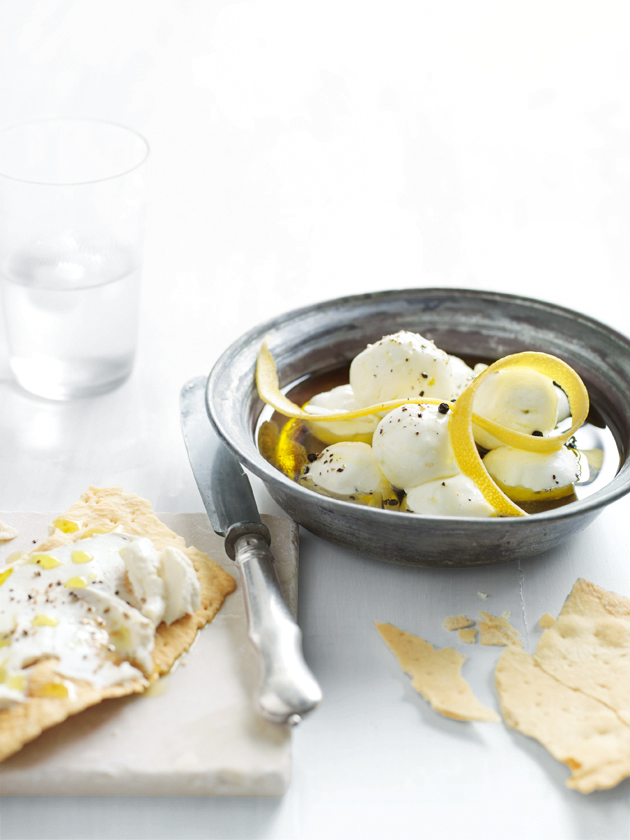 1kg thick natural yoghurt

1 teaspoon sea salt flakes

1 cup (250ml) extra-virgin olive oil

4 cloves garlic, sliced

rind of 1 lemon

8 peppercorns

flatbread, to serve

Place the yoghurt and salt in a bowl and mix until well combined. Place into a colander lined with fine muslin and place over a deep bowl. Refrigerate overnight. Discard drained liquid.
Roll tablespoonfuls of the labne mixture into balls and place in a bowl with the olive oil, garlic, lemon rind and peppercorns. Serve with flatbread. Serves 4–6.

There are no comments for this entry yet.