green beans with almonds, oregano and lemon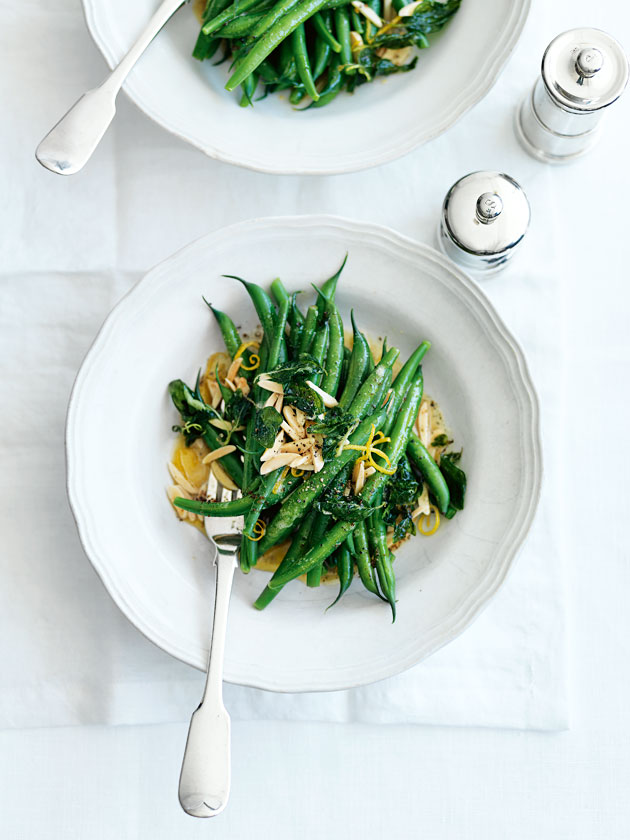 40g unsalted butter
1 tablespoon extra virgin olive oil
1 cup (140g) slivered almonds
2 tablespoons finely shredded lemon zest
½ cup oregano leaves
800g green beans, trimmed
2 tablespoons lemon juice
sea salt and cracked black pepper

Melt the butter and oil in a large deep-sided frying pan over medium heat. Add the almonds, lemon zest and oregano. Cook, stirring, for 2 minutes or until light golden. Add the beans and toss to combine. Cover with a tight-fitting lid and cook for a further 3 minutes, until the beans are just cooked.
Remove from the heat, add the lemon juice, salt and pepper and toss to combine. Serves 6–8.
Debbie Thomson
A go to for making great beans taste amazing! I replace the butter with a nut butter for my vegan daughter and she loves it.
Geoff Witcomb
Everyone loves them. I add some Prosciutto to it to give it a bit of a salty twist.