homemade dulce de leche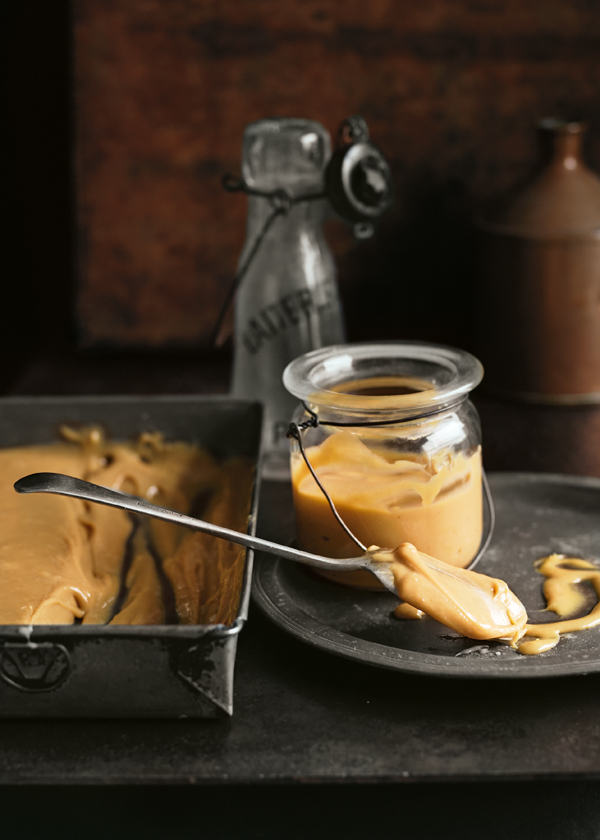 2 x 395g cans sweetened condensed milk
Preheat oven to 220°C (425°F). Place the condensed milk in a 1.5-litre-capacity ovenproof baking dish and press a sheet of baking paper on top. Cover the dish tightly with aluminium foil and place in a larger deep-sided baking tray. Fill the larger tray with boiling water until it comes two-thirds up the side of the dish+.
Cook for 1 hour 30 minutes or until golden caramel in colour. Spoon the caramel into a large bowl and whisk until smooth. Spoon into sterilised glass jars and refrigerate until ready to serve. Makes 2 cups.

+ Be sure to fill the larger baking tray two-thirds full with water – too little water and the caramel will catch and burn.
Tip: Dulce de leche will keep, refrigerated, for up to three weeks. Bring to room temperature before using.
Amanda Baker
Another fantastic jar of goodness as a gift at Christmas - with some ginger cookies as well. I love salting it at whipping stage for salted caramel
donna hay team
Hi Eva, yes this should be fine to freeze. The DH team
Eva Brown
Is this suitable for freezing?