maple and chia seed almonds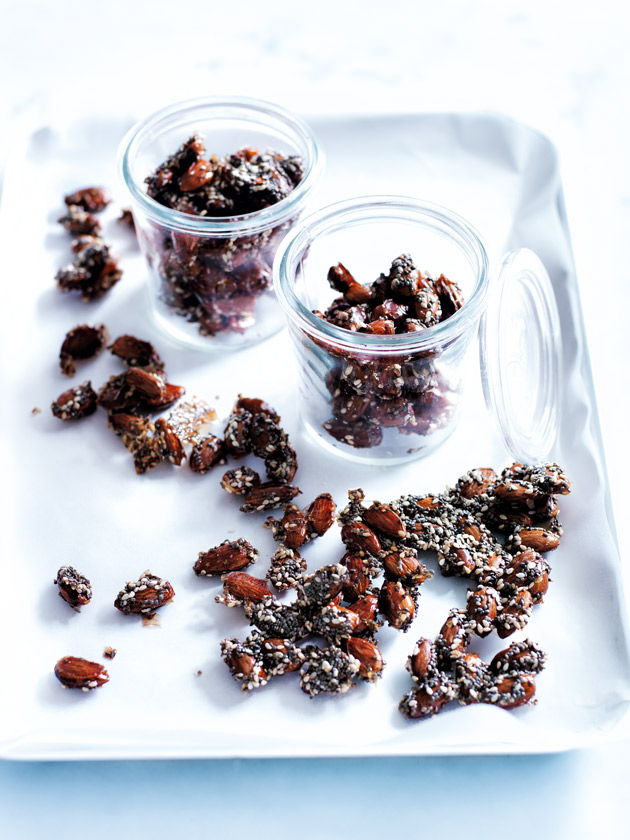 2 cups (320g) natural almonds

2 tablespoons black chia seeds+

1 tablespoon sesame seeds

⅓ cup (80ml) maple syrup

1 teaspoon sea salt flakes

Preheat oven to 160°C. Mix to combine the almonds, chia seeds, sesame seeds and maple syrup.
Spread the mixture onto a large baking tray lined with non-stick baking paper and bake for 25 minutes or until golden.
Sprinkle with the salt and allow to cool completely. Makes 3 cups.

Tip: Store the nuts in an airtight container for up to 2 weeks.
+ You can find black chia seeds at most supermarkets in the health food aisle or in health food stores.
There are no comments for this entry yet.