marinated zucchini salad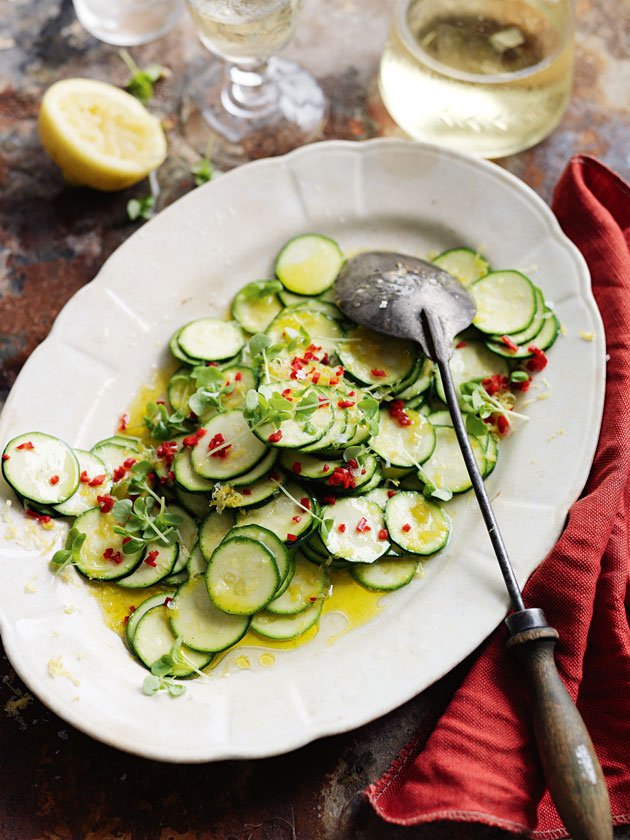 ¼ cup (60ml) white balsamic vinegar
¼ cup (60ml) lemon juice
2 tablespoons finely grated lemon rind
2 red chillies, deseeded and finely chopped
2 cloves garlic, crushed
2 tablespoons olive oil
sea salt and cracked black pepper
600g zucchini (courgette), thinly sliced
baby (micro) basil leaves, to serve

Place the vinegar, lemon juice, lemon rind, chilli, garlic, oil, salt and pepper in a bowl and mix to combine.
Add the zucchini and toss to coat. Allow to marinate for 10 minutes. Place on a serving plate and top with the baby basil leaves to serve. Serves 4–6.

Marie Nilsson
Delicious and easy. Stores well for a few days. Adding cherry tomatoes also tasty.