matchstick rosemary potatoes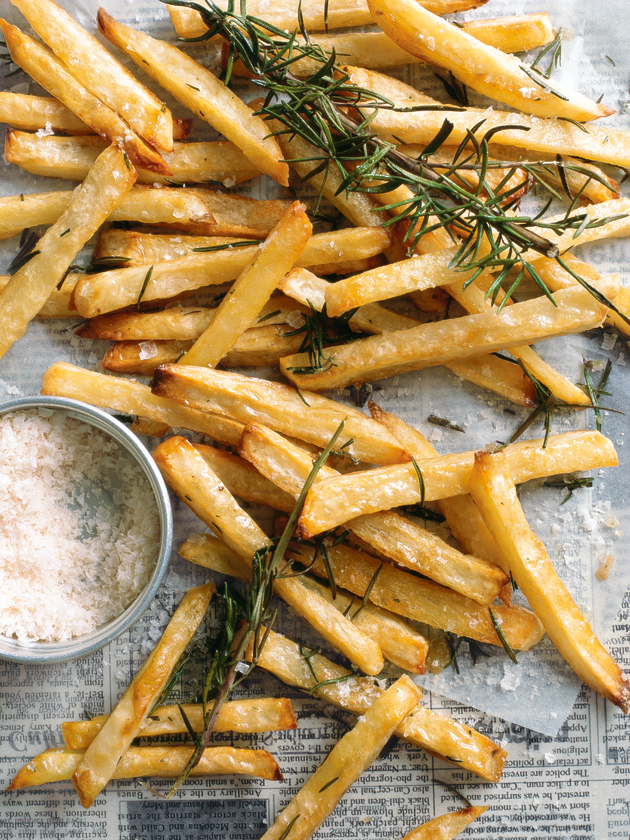 1kg sebago (starchy) potatoes, peeled and sliced

¼ cup (50ml) olive oil

sea salt flakes

4 sprigs rosemary

pink sea salt flakes, to serve+

Preheat oven to 220ºC (425ºF). Place the potato, oil and salt on a baking tray and toss to coat.
Bake for 30 minutes, add the rosemary and cook for a further 5 minutes or until golden and crispy. Serve immediately.

+ Pink sea salt has a delicate flavour. It's available from select delicatessens. You can also use normal sea salt flakes.
There are no comments for this entry yet.