pickled carrot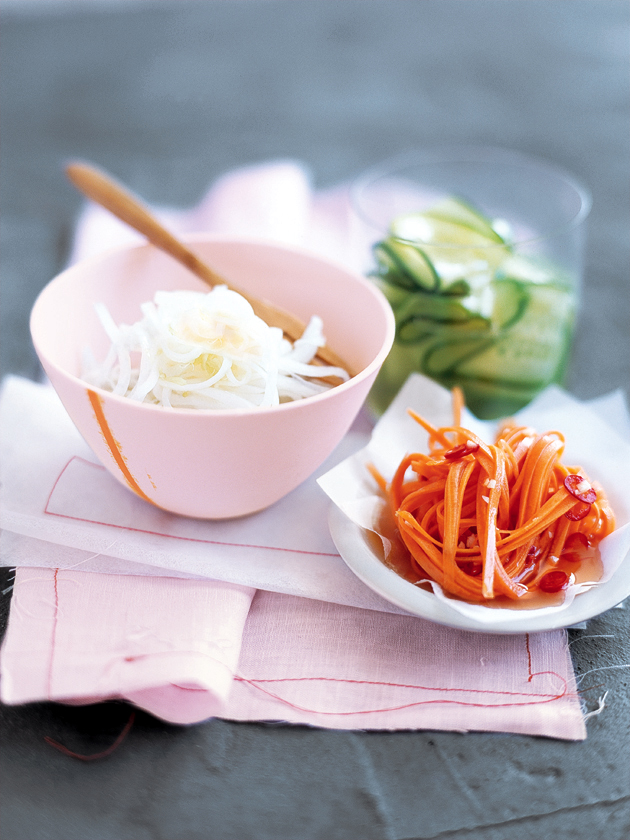 2 small red chillis, sliced

2 cloves garlic, crushed

2 tablespoons caster (superfine) sugar

¼ cup (60ml) lime juice

¼ cup (60ml) rice vinegar

¼ cup (60ml) fish sauce

4 carrots, peeled and thinly sliced

Place the chilli, garlic, sugar, lime juice, vinegar and fish sauce in a non-metallic bowl and stir until the sugar is dissolved. Add the carrot and toss well to coat. Cover and refrigerate for 1 hour. Makes 3 cups.

+ You can make these pickles in advance and store in an airtight container in the refrigerator for up to 2 days.
There are no comments for this entry yet.