roasted duck fat tarragon potatoes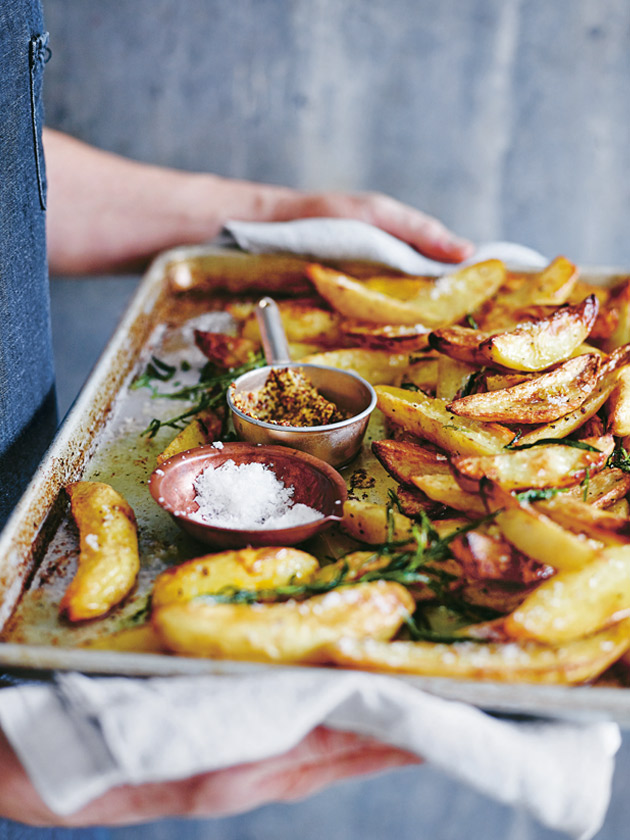 ½ cup (120g) store-bought duck fat+

1.5kg kipfler (waxy) potatoes, peeled and halved

1kg Dutch cream (waxy) potatoes, peeled and quartered

8 sprigs tarragon

sea salt and cracked black pepper

2 tablespoons store-bought wholegrain mustard

Preheat oven to 200°C (400°F). Place the duck fat in a large roasting tray and place in the oven for 5 minutes to heat.
Add the potatoes, half the tarragon and salt and pepper, mix to combine and cook for 1 hour or until golden and crisp.
Sprinkle with salt and serve with the mustard and remaining tarragon. Serves 6–8.

+ You can find duck fat in the chilled meat section of supermarkets or in delicatessens and specialty food stores.
Photography: Anson Smart
There are no comments for this entry yet.