salt and vinegar chunky fries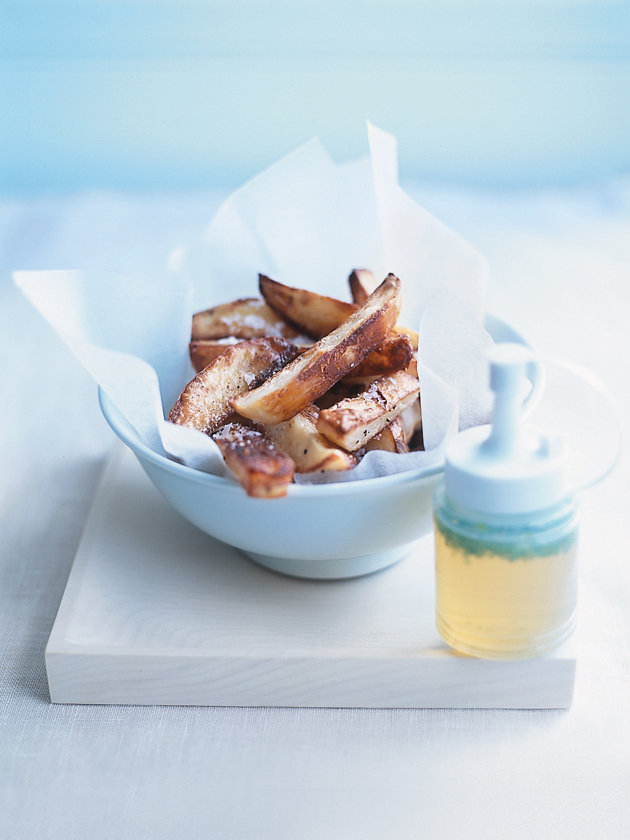 1½kg sebago (starchy) potatoes, washed, peeled and cut into chips

⅓ cup (80ml) olive oil

sea salt and cracked black pepper

¼ cup chopped green onion (scallion)

½ teaspoon brown sugar

½ cup (60ml) white wine vinegar

Preheat oven to 200°C (390°F). Place the potato, oil, salt and pepper in a bowl and toss to coat. Place them in a baking dish and roast for 50−55 minutes or until golden and crispy.
Place the green onion, sugar and vinegar in a bowl and stir to combine. Serve the potatoes with the vinegar mixture on the side.Serves 6.

There are no comments for this entry yet.