smoked almond hummus
with vincotto and currants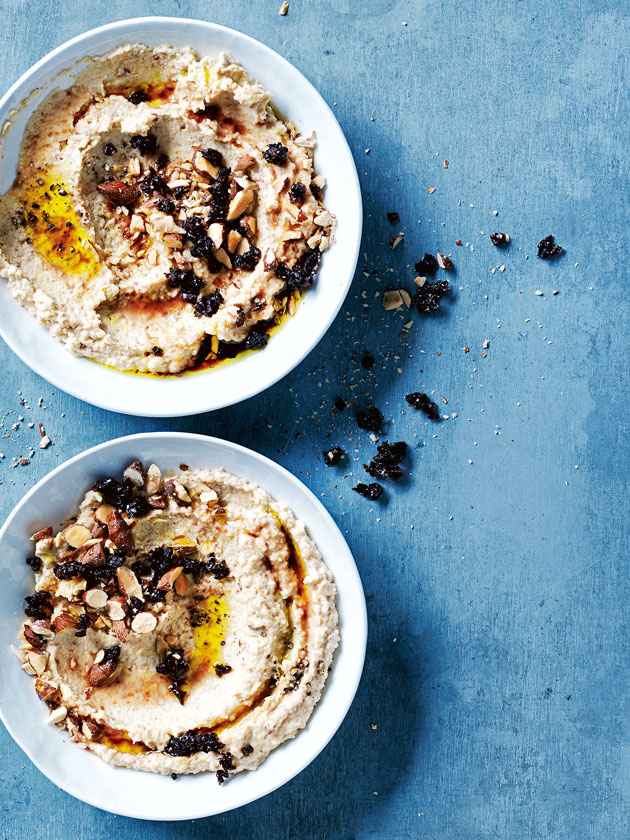 400g can chickpeas (garbanzos), drained and rinsed

½ cup (80g) smoked almonds, plus extra, chopped, to serve

¼ cup (60ml) lemon juice

1 tablespoon tahini

1 clove garlic, crushed

1/3 cup (80ml) water

sea salt and cracked black pepper

2 tablespoons dried currants, chopped

vincotto and extra virgin olive oil, for drizzling

Place the chickpeas, almond, lemon juice, tahini, garlic, water, salt and pepper in a food processor and process until smooth.

Place on a serving plate and top with the currants and extra almond.

Drizzle with vincotto and oil to serve. Makes 1½ cups.

There are no comments for this entry yet.