sweet potato and yam chips
with hot mustard dipping sauce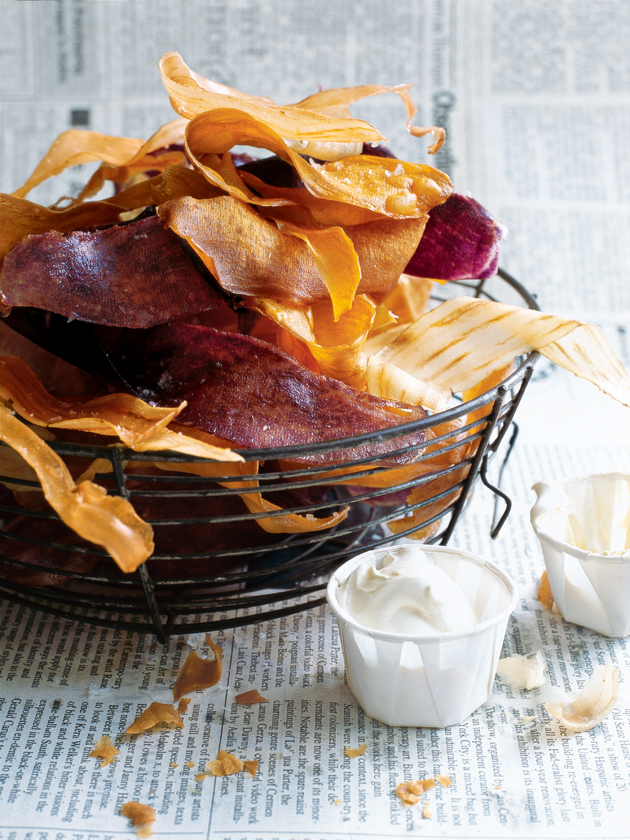 vegetable oil, for deep-frying
1 (300g) small sweet potato (kumara), peeled and thinly sliced lengthways
1 (300g) small white sweet potato, peeled and thinly sliced lengthways
2 (300g) small purple yams, peeled and thinly sliced lengthways
sea salt flakes
hot mustard dipping sauce
½ cup (120g) sour cream
2 teaspoons hot English mustard
1 tablespoon lemon juice
sea salt flakes

To make the hot mustard dipping sauce, combine the sour cream, mustard, lemon juice and salt in a bowl. Set aside. Heat the oil in a large, deep saucepan over medium heat until hot.
Deep-fry the sweet potato, white sweet potato and yam, in batches, for 2–3 minutes or until golden and crisp. Drain on non-stick baking paper, sprinkle with the salt and serve immediately with the dipping sauce.

There are no comments for this entry yet.