sweet potato chips with mustard salt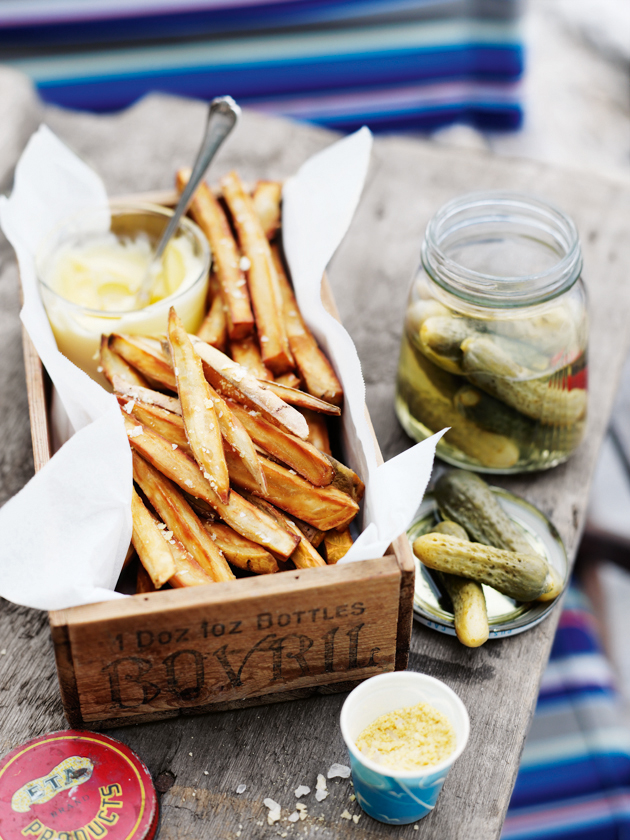 1 tablespoon sea salt flakes
1 tablespoon English mustard powder
vegetable oil, for frying
1kg white sweet potato (kumara), cut into chips
whole-egg mayonnaise and gherkins, to serve
Place the sea salt and mustard powder in a mortar and pestle and grind to combine.
Heat the oil in a medium saucepan over high heat until temperature reaches 180ºC (350ºF) on a kitchen thermometer.
Cook the sweet potato chips, in batches, for 2–3 minutes until golden and drain on absorbent paper.
Sprinkle with the mustard salt and serve with the mayonnaise and gherkins. Serves 4.

There are no comments for this entry yet.