wasabi swede crisps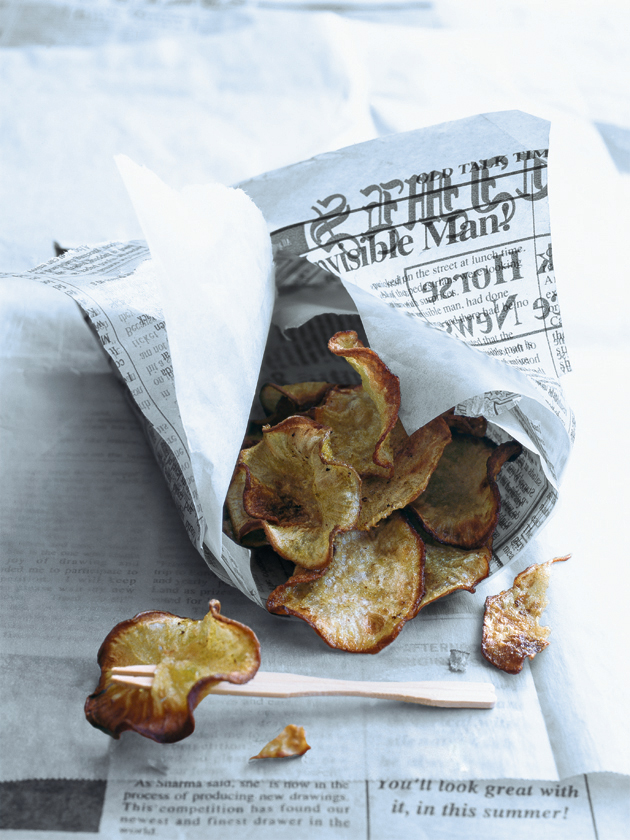 2 tablespoons wasabi paste
2 tablespoons water
vegetable oil, for deep-frying
1 (500g) large swede, trimmed and thinly sliced widthways
sea salt flakes

Combine wasabi and water in a bowl. Heat the oil in a large, deep saucepan over medium heat until hot (see Kitchen Notes, page 32).
Dip the swede slices in the wasabi mixture and deep-fry, in batches, for 2 minutes or until golden and crisp.
Drain on non-stick baking paper, sprinkle with salt and serve immediately.

There are no comments for this entry yet.