garlic and sage crispy potatoes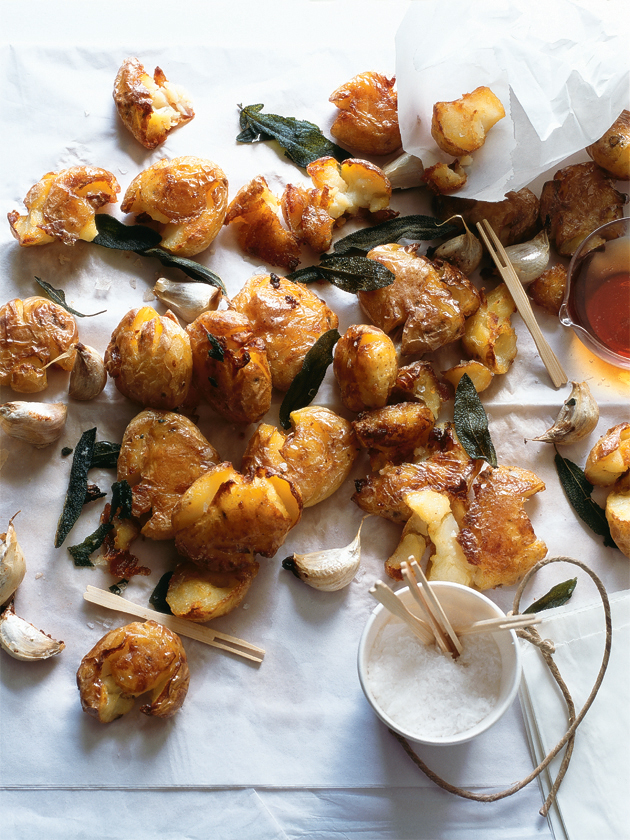 1kg chat (baby) potatoes

½ cup (125ml) olive oil

1 head garlic, cloves separated

sea salt flakes

20 sage leaves

malt vinegar, to serve

Preheat oven to 220ºC (425ºF). Place potatoes in a saucepan of cold, salted water, bring to the boil and cook for 20 minutes or until cooked through. Drain and squash with the back of a spoon.

Place the oil and garlic on a baking tray and cook for 5 minutes or until hot. Add the potatoes and salt and cook for 15 minutes. Turn and cook for a further 10 minutes. Add the sage and cook for 5 minutes or until crispy. Serve with malt vinegar.

donna hay team
Mitsuko, this will serve 4-6 people. The DH team.
Mitsuko Snijders
how many does this serve?