cacao fudge cookies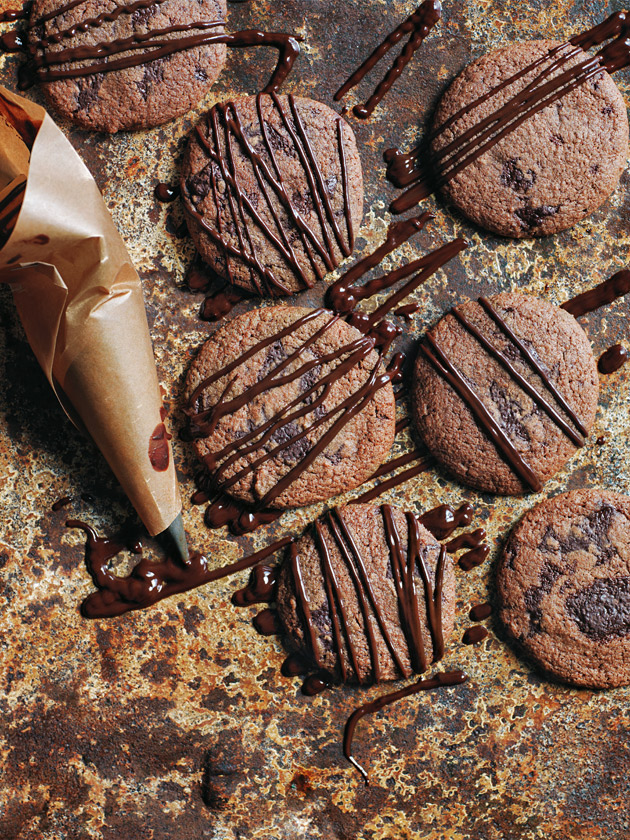 1 cup (175g) brown sugar

100g unsalted butter or coconut oil, slightly softened

½ cup (125ml) maple syrup

2 teaspoons vanilla extract

⅓ cup (35g) raw cacao powder

1 cup (140g) wholemeal spelt flour

½ cup (80g) buckwheat flour

1 egg

150g raw cacao chocolate or dark chocolate, roughly chopped, plus extra, melted, to serve

Preheat oven to 160°C. Place the sugar, butter, maple syrup and vanilla in a bowl and mix to combine. Add the cacao, both the flours, the egg and chopped chocolate and mix to combine. Roll tablespoons of the mixture into balls, flatten slightly and place on baking trays lined with non-stick baking paper. Bake for 12 minutes or until golden.

Allow to cool on trays. Drizzle cooled cookies with the extra melted chocolate to serve. Store in an airtight container for up to 1 week. Makes 24.

Zita Evans
Can I use GF flour instead of the wholemeal spelt and buckwheat flour?