gnocchi with kale, fennel and smoked-almond pesto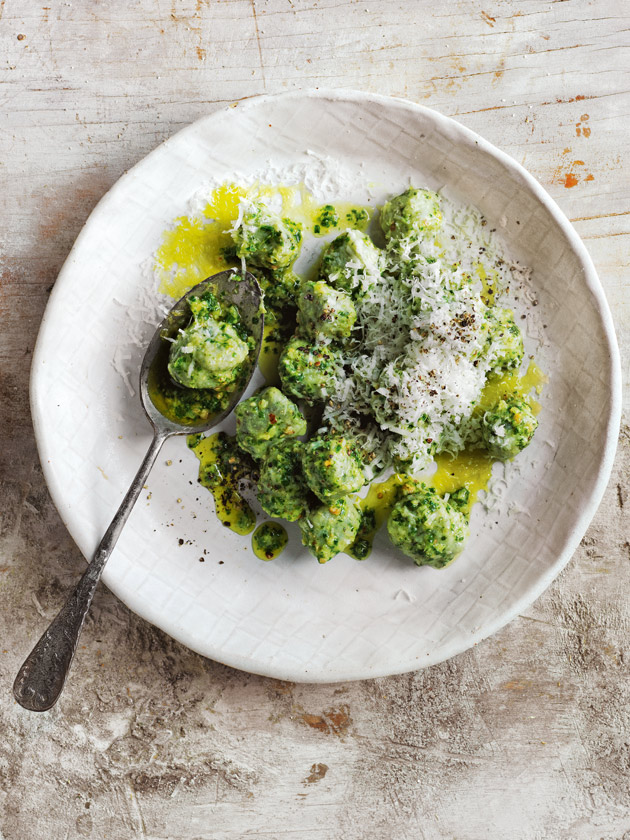 ¼ cup (60ml) extra virgin olive oil

1 medium fennel, finely chopped

sea salt and cracked black pepper

4 cups (100g) chopped kale leaves

¼ cup (10g) finely grated parmesan, plus extra to serve

¼ cup flat-leaf parsley leaves

¼ cup (40g) smoked almonds

450g baby spinach gnocchi+

Heat 1 tablespoon of the oil in a large non-stick frying pan over medium heat. Add the fennel, salt and pepper and cook, stirring occasionally, for 4 minutes or until soft. Set aside.

Place the kale in a colander and pour over boiling water. Set aside to cool slightly and squeeze out the excess water. Place the fennel, kale, parmesan, parsley, almonds and remaining oil in a food processor and process until finely chopped.
Cook the pasta in a large saucepan of salted boiling water for 3 minutes or until al dente. Drain, reserving 1 cup (250ml) of the cooking water. Return the pasta to the saucepan, add the pesto and reserved cooking water and toss to combine. Divide between bowls, sprinkle with pepper and top with extra parmesan to serve. Serves 4.

+ We used fresh pasta varieties, which are available from selected supermarkets, specialty grocers and delicatessens.

There are no comments for this entry yet.