pear and quince glazed ham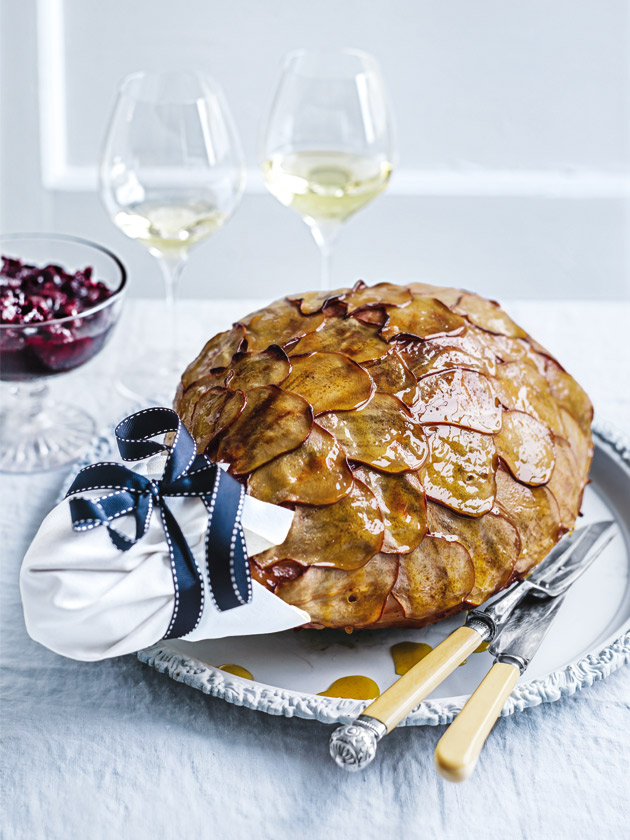 100g quince paste

¾ cup (270g) golden syrup

1 tablespoon sherry vinegar

5–6kg ham leg, skin removed and trimmed+

1kg firm brown pears, thinly sliced using a mandolin

Preheat oven to 220°C. Place the quince, ¼ cup (90g) golden syrup and the vinegar in a small saucepan over high heat and whisk to combine. Bring to the boil and cook, whisking continuously, for 2 minutes or until thickened slightly. Set aside.

Cover the ham hock with aluminium foil and brush the ham with the quince mixture. Cover with the pear slices, ensuring they overlap slightly. Carefully brush with some of the remaining golden syrup and place on a lightly greased wire rack on a baking tray lined with aluminium foil.

Cook for 40–50 minutes, brushing gently every 12–15 minutes with the remaining golden syrup and the pan juices, or until the pears are golden and caramelised. Serves 8–10.

+ To remove the skin, use a sharp knife to score the skin around the hock, then use your fingers to gently remove the skin from the ham. Trim any excess fat.
Joan Storer
Looked and tasted beautiful