basic chocolate cake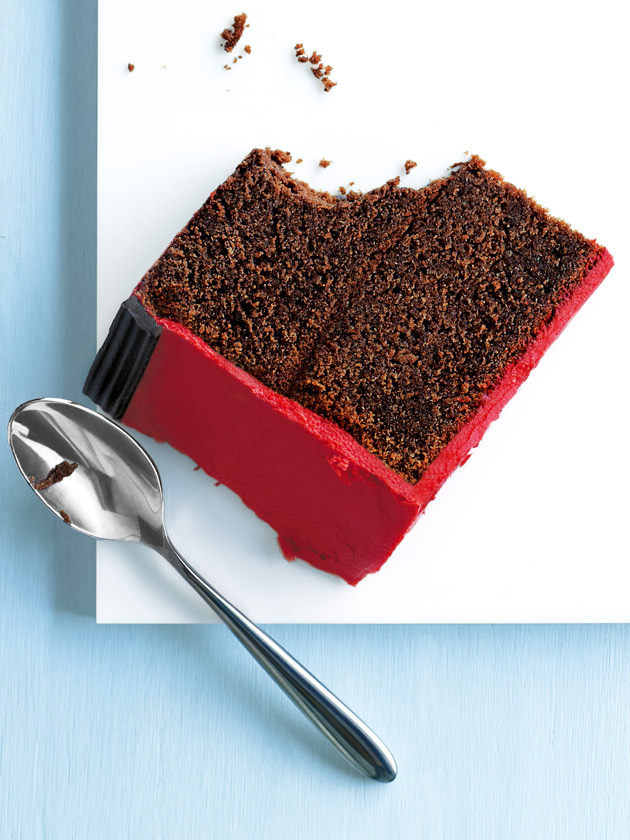 2½ cups (375g) plain (all-purpose) flour, sifted

1½ teaspoons baking powder

1¾ cups (385g) caster (superfine) sugar

250g butter, melted

4 eggs

1¾ cups (430ml) milk

½ cup (50g) cocoa, sifted

1 teaspoon vanilla extract

Preheat oven to 160°C (325°F). Place the flour, baking powder, sugar, butter, eggs, milk, cocoa and vanilla in a large bowl and mix until well combined.
Pour into a lightly greased tin of preferred size lined with non-stick baking paper and bake for specified time (see tin variations below) or until cooked when tested with a skewer. Cool in tin for 5 minutes before turning out onto a wire rack to cool completely.

VARIATIONS

+ 22cm (8½ in) square tin – bake for 1 hour and 10-15 minutes.
+ 20 x 30cm (7¾ x 12 in) slab tin – bake for 40-50 minutes.
+ 18cm round tin - bake for 1 hour and 25 minutes
donna hay team
Hi Georgia, We recommend this cakes serves 10-12. Happy baking!
Georgia Breakspear
Hi,
How many does this cake serve?
Thanks
donna hay team
Hi Leigh, we haven't tested this so we can't guarantee how it will turn out. Let us know how you go! The DH Team.
Leigh Walker
I need a tall round cake - would this work well if I doubled the recipe??
Riana Williams
Very quick,easy and delicious chocolate cake