sticky soy and sriracha chicken wings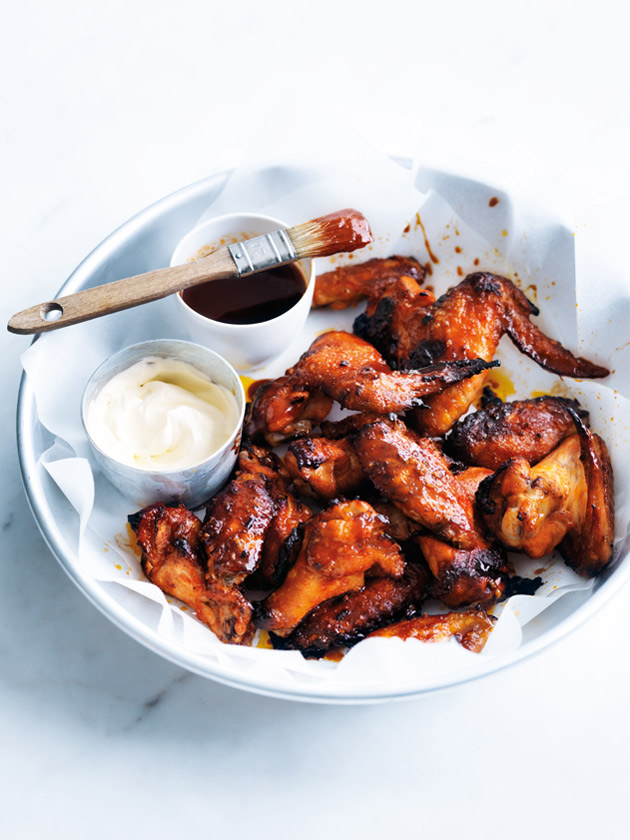 ½ cup (125ml) sriracha hot chilli sauce+

⅓ cup (120g) honey

2 tablespoons soy sauce

2 cloves garlic, crushed

1kg chicken wings sour cream, to serve

Preheat oven to 180°C. Place the sriracha, honey, soy and garlic in a large bowl and mix to combine. Reserve ⅓ cup of the marinade and set aside. Add the chicken to the bowl and toss to combine. Cover and refrigerate for 20 minutes.
Place the chicken on 2 large lightly greased baking trays lined with non-stick baking paper. Cook, turning halfway and brushing with reserved marinade, for 30–35 minutes or until golden and sticky. Serve with the sour cream. Serves 4.

+ Sriracha hot chilli sauce is a spicy and tangy sauce, originally from Thailand. It's commonly used in Thai and Vietnamese dishes, and is available from the Asian aisle in most supermarkets and from Asian supermarkets.
Tip: You can also use the soy and sriracha marinade by brushing over a whole chicken before roasting, or on lamb cutlets or pork fillet.
There are no comments for this entry yet.