sugar-and-spice-glazed ham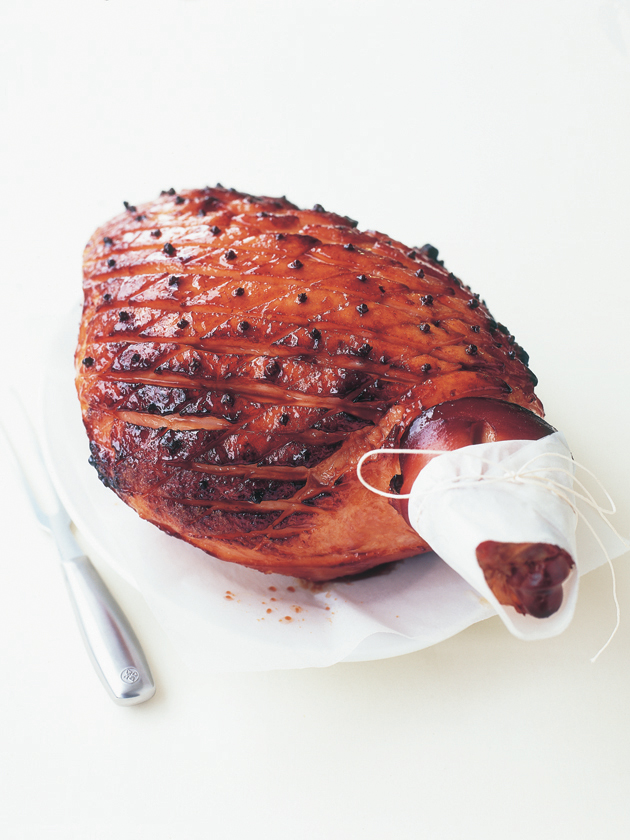 3kg leg of ham
1½ cups (265g) brown sugar
¼ cup (60ml) sherry vinegar
¼ teaspoon mixed spice
¼ cup cloves

Preheat oven to 200ºC (390ºF). Carefully remove the skin from the ham, leaving a little skin on the knuckle. Use the point of a sharp knife to score a criss-cross pattern into the fat, making sure not to cut all the way through. Place in a baking dish lined with non-stick baking paper. Cover the knuckle with baking paper to prevent burning and secure with kitchen string.
Combine the sugar, vinegar and mixed spice and brush over the ham. Place the cloves in the centre of each diamond. Roast for 35 minutes, brushing with glaze at 10-minute intervals. Serves 12–15.

There are no comments for this entry yet.