raspberry jellies with coconut cream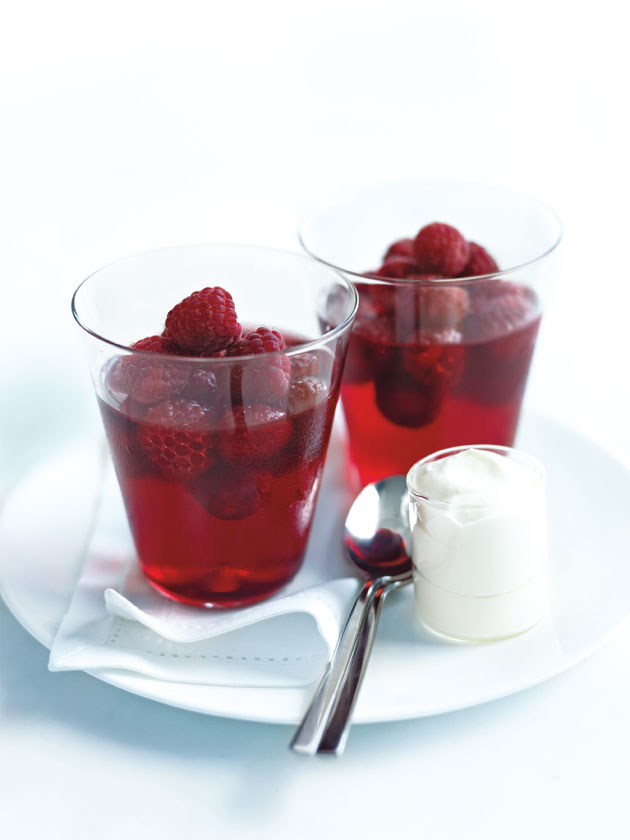 1¼ teaspoon gelatine powder
1½ cups (375ml) cranberry juice
¼ cup (55g) caster (superfine) sugar
80g raspberries, plus extra, to serve
1 cup (250ml) single (pouring) cream
¼ cup (60ml) coconut cream

Place the gelatine and 1 tablespoon cranberry juice in a bowl and stir to combine. Set aside for 5 minutes or until the gelatine is absorbed.
Place the remaining cranberry juice and sugar in a saucepan over medium heat and stir until the sugar is dissolved. Bring to the boil and cook for 1 minute. Remove from the heat, add the gelatine and stir to combine. Set aside to cool for 20 minutes.
Divide the raspberries between 2 glasses and pour over the jelly mixture. Refrigerate for 2–3 hours or until set. Place the cream and coconut cream in a bowl and whisk until soft peaks form. Top the jellies with extra raspberries and serve with the coconut cream. Makes 2.

There are no comments for this entry yet.