tarragon crab cakes with aioli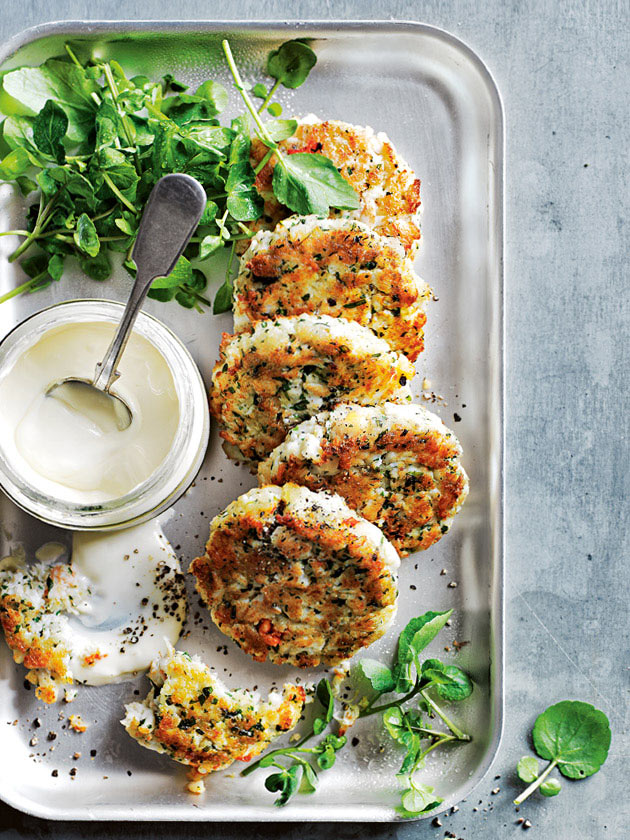 500g cooked picked crabmeat+

1½ cups (100g) fresh sourdough breadcrumbs

1 teaspoon finely grated lemon rind

2 tablespoons finely chopped flat-leaf parsley

2 tablespoons finely chopped tarragon

¼ cup (75g) aioli, plus extra to serve

sea salt and cracked black pepper

¼ cup (60ml) vegetable oil

watercress sprigs, to serve

Place the crab, breadcrumbs, lemon rind, parsley, tarragon, aioli, salt and pepper in a large bowl and mix well to combine. Shape ⅓ cups of the mixture into 8 patties.
Heat the oil in a large non-stick frying pan over medium heat. Cook the crab cakes in batches for 3 minutes each side or until golden and crisp. Sprinkle with pepper and serve with watercress and extra aioli. Makes 8.
+ You can buy cooked picked crabmeat from your fishmonger.
geoff heaton
This is a really good recipe. It is light and full of flavour.