whipped ricotta tiramisu cannoli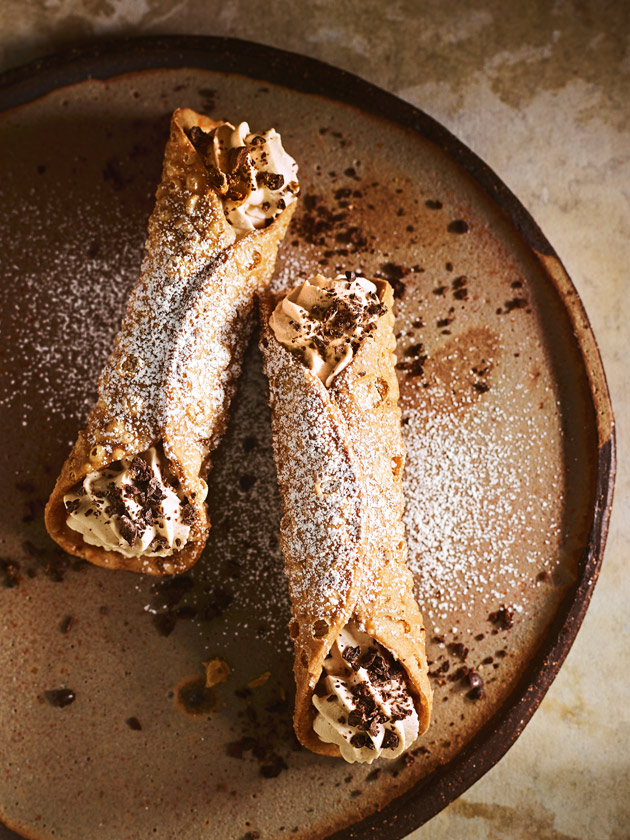 1½ cups (360g) ricotta

1 cup (250ml) thick (double) cream

1½ tablespoons strong espresso coffee

¼ cup (40g) icing (confectioner's) sugar, sifted, plus extra for dusting

8 large cannoli shells

2 tablespoons finely chopped chocolate-coated coffee beans

Place the ricotta, cream, coffee and sugar in a large bowl and whisk until thickened. Place in a piping bag fitted with a 1.5cm star nozzle. Pipe the ricotta mixture into each cannoli shell, sprinkle with the coffee bean and dust with the extra sugar to serve. Makes 8.

donna hay team
Hi Alex, cannoli is a type of biscuit that is rolled and fried – not to be confused with cannelloni pasta sheets! You can buy cannoli from Italian cake shops and delis (and many supermarkets). Hope that helps – The DH Team.
Alex Elstone
Bit of a silly question, but is the cannelloni fresh pasta or dried? Oh yes and do you cook the pasta first and let it cool?
Alex