winter herb roasted chicken drumsticks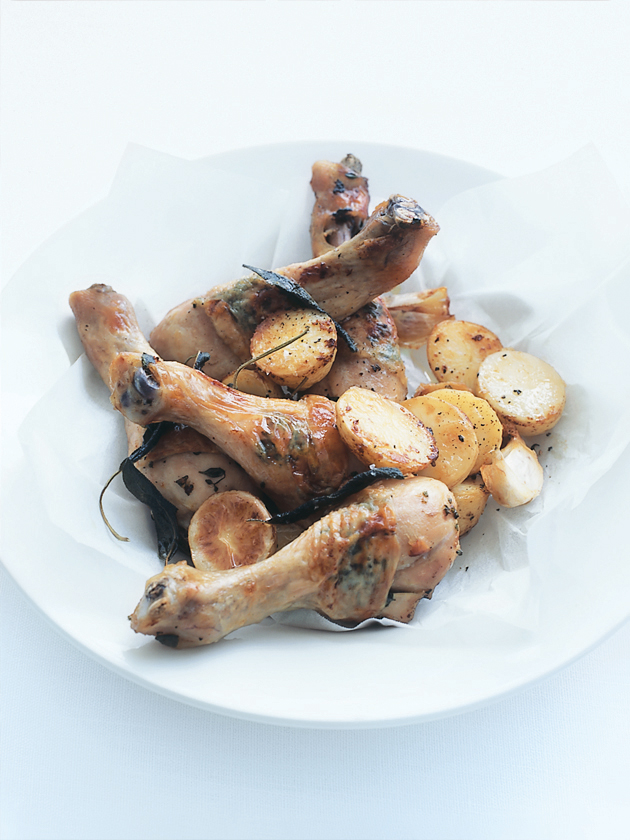 125g unsalted butter
1 tablespoon chopped lemon thyme leaves
sea salt and cracked black pepper
8 x 160g chicken drumsticks
¼ cup sage leaves
6 cloves garlic, unpeeled
8 chat (baby) potatoes, halved

Preheat the oven to 200°C (390°F). Place the butter, thyme, salt and pepper in a small bowl and stir to combine. Place half of the butter mixture under the skin of the chicken and place in a baking dish with the sage, garlic and potatoes. Roast for 15 minutes, turn the chicken and roast for a further 15 minutes or until golden and cooked through.
Melt the remaining butter mixture and pour over the chicken and potatoes to serve.Serves 4.

There are no comments for this entry yet.