banana cake
with passionfruit icing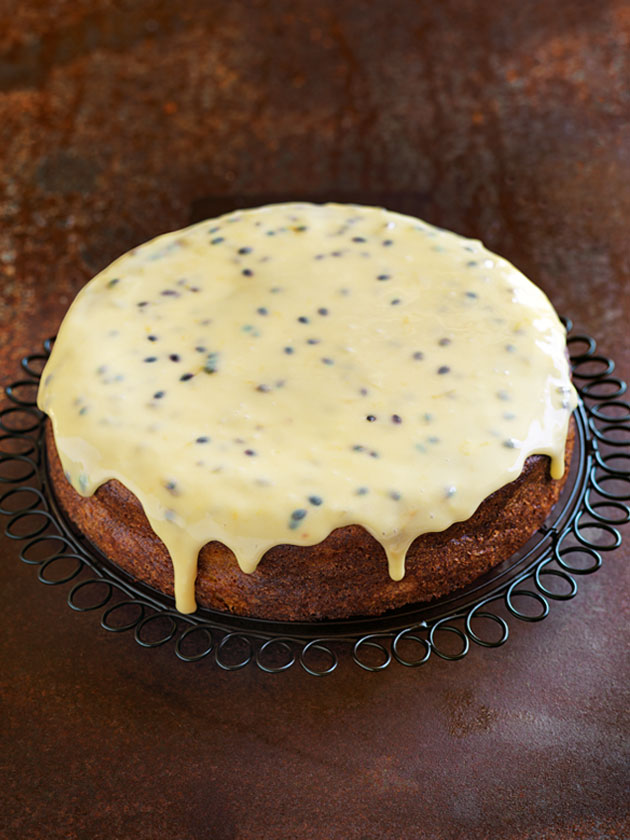 1 packet donna hay wholesome banana bread with spelt flour mix

1½ cups (375g) ripe

mashed banana (about 4 bananas)
⅔ cup (160ml) light-flavoured extra virgin olive oil
2 eggs
SIMPLE PASSIONFRUIT ICING
1½ cups (240g) icing sugar mixture, sifted
¼ cup passionfruit pulp (about 3 passionfruit)
each packet contains:
+ 1 sachet cake mix
Preheat oven to 160°C (325F)
Line a 20cm round cake tin with non-stick baking paper.

Following the

packet mix instructions, place the mashed banana, oil and egg in a large bowl and mix to combine. Add the banana bread mix and mix with a spoon to combine. Pour mixture into prepared tin. Bake for 55 minutes -1 hour or until cooked when tested with a skewer.

Allow to cool in

the tin for 10 minutes before turning out onto a wire rack to cool.

To make icing,

place the icing sugar mixture and passionfruit in a small bowl and mix to combine. Spoon the icing over the cake and serve. Serves 10
There are no comments for this entry yet.