blueberry crumble tray bake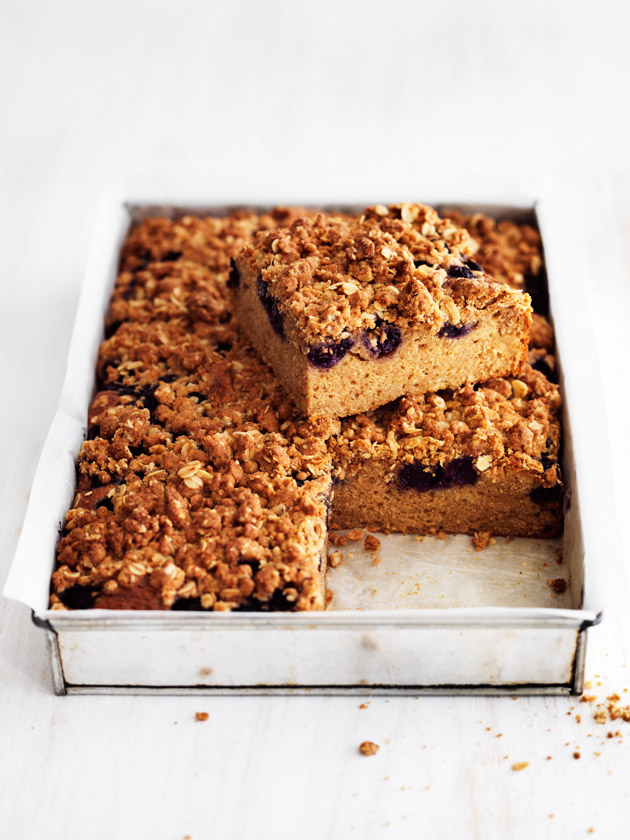 1 packet Donna Hay Wholesome Banana Bread with spelt flour mix

1½ cups mashed ripe bananas (about 4 bananas)

⅔ cup (160ml) light-flavoured extra virgin olive oil

2 eggs

2 cups (250g) frozen blueberries
crumble
⅔ cup (100g) self-raising (self-rising) flour

½ cup (45g) rolled oats

½ cup (90g) brown sugar

1 tsp ground cinnamon

80g unsalted butter, melted

each packet contains:
Follow the packet mix instructions.
Preheat oven to 180C (350F). Line a lightly greased 20cm x 30cm slice tin with non-stick baking paper. Following the packet instructions, mix the baking mix with the banana, oil and eggs to make the wholesome banana bread batter. Pour the mixture into tin, spread evenly with a palette knife and top with the blueberries.

To make the crumble, place the flour, oats, sugar, cinnamon and butter in a medium bowl and mix well to combine. Top the cake with the crumble. Bake for 50 minutes or until crumble is golden and cake is cooked when tested with a skewer. Set aside to cool in the tin for 10 minutes. Remove from the tin and place on a wire rack to cool completely. Serve. Serves 16

There are no comments for this entry yet.