chocolate and salted caramel brownie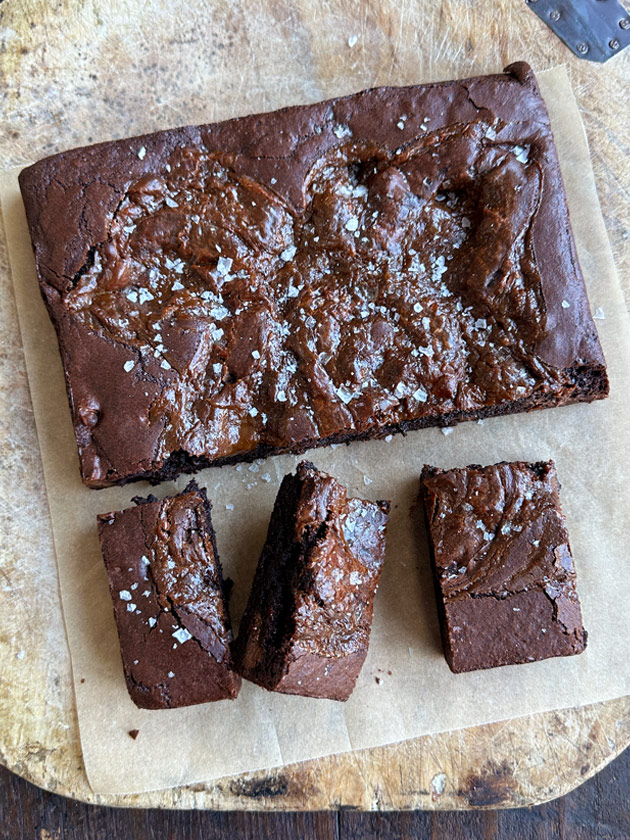 1 packet donna hay molten chocolate chunk brownie mix
125g unsalted butter, chopped and melted
2 eggs
½ cup (160g) dulce de leche
sea salt flakes (optional)
each packet contains:
1 sachet brownie mix
1 sachet chocolate chunks
Preheat oven to 160°C (325°F). Lightly grease a 20cm square tin and line with non-stick baking paper.
Following the packet mix instructions, combine the brownie mix, melted butter and eggs. Add the chocolate chunks and mix to combine. Spoon over dollops of the dulce de leche and swirl into the mixture using a butter knife.
Bake for 45 minutes or until the brownie is set. Allow to cool in the tin for 10 minutes. Slice and serve warm or leave to cool completely in the tin before serving. Makes 16
There are no comments for this entry yet.