chocolate and croissant bread and butter pudding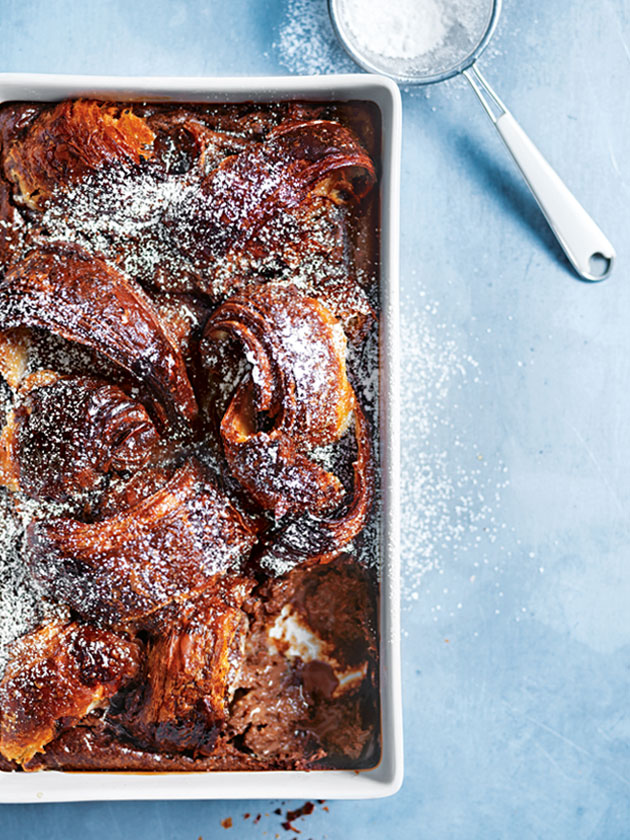 1 cup (250ml) milk


1¼ cups (310ml) single (pouring) cream

100g dark chocolate, chopped

4 egg yolks

¼ cup (55g) caster (superfine) sugar

4 croissants, torn

icing (confectioner's) sugar, for dusting

Preheat oven to 200°C (400°F). Place the milk, cream and chocolate in a small saucepan over medium heat and cook, stirring, until just below the boil and chocolate is melted and combined. Remove from the heat and set aside.
Place the egg yolks and sugar in a large heatproof bowl and whisk to combine. Gradually whisk the warm milk mixture into the egg mixture to combine. Arrange the croissants in a 16cm x 27cm 1.5-litre-capacity baking dish. Pour over the chocolate custard and cook for 20 minutes or until golden and just set. Dust with icing sugar to serve. Serves 4–6.
There are no comments for this entry yet.