vanilla porridge with honeyed apples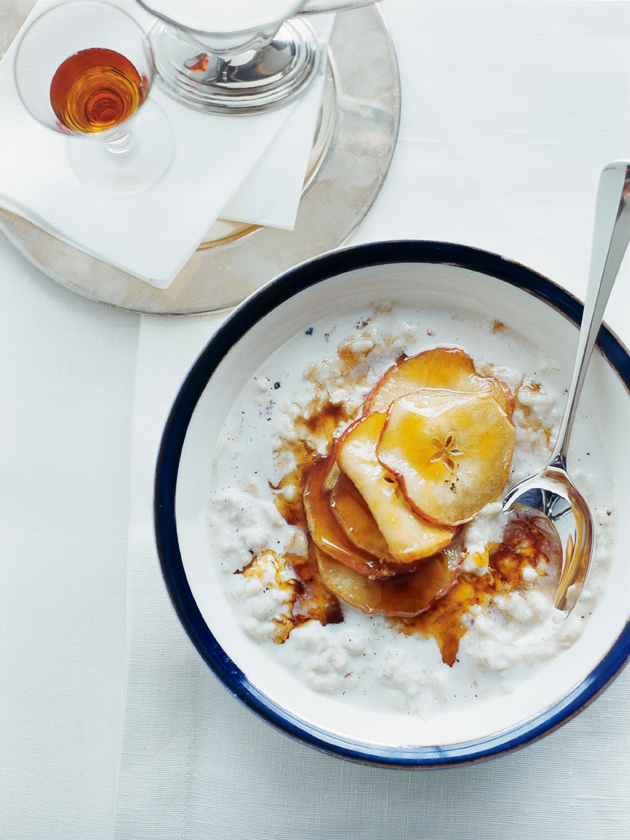 1 cup rolled oates

2 cups (500ml) milk

1 cup water

1 vanilla bean, split and seeds scraped

milk, extra,

brown sugar and maple syrup to serve

honeyed apples
2 red apples, sliced

2 tablespoons honey

To make honeyed apples, heat a large non-stick frying pan over high heat. Cook the apple for 1 minute each side. Add honey and cook for a further 1–2 minutes or until golden and caramelised.

Place the oats, milk, water and vanilla bean and seeds in a saucepan over low heat. Cook, stirring occasionally, for 8 minutes or until thickened. Spoon into serving bowls, top with extra milk, sugar, maple syrup and honeyed apples to serve. Serves 4.

There are no comments for this entry yet.