miso scrambled eggs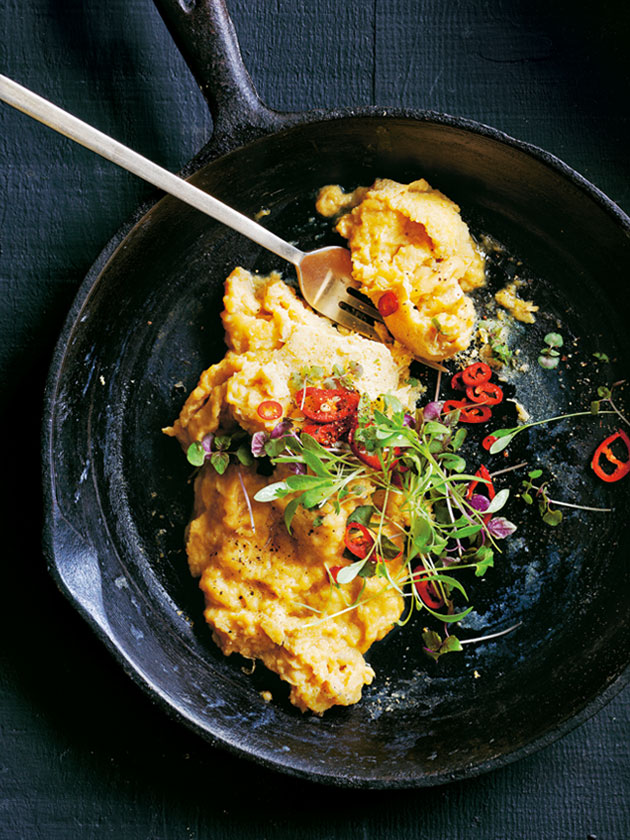 4 eggs
2 tablespoons white miso paste+
2 teaspoons finely grated ginger
½ cup (125ml) water
2 teaspoons sesame oil
cracked black pepper
1 long red chilli, thinly sliced
micro (baby) coriander (cilantro) and shiso leaves, to serve
Place the eggs, miso, ginger and water in a medium bowl and whisk to combine.
Heat the oil in a large frying pan over medium heat. Add the egg mixture and cook, without stirring, for 30 seconds or until just beginning to set. Using a wooden spoon, gently scramble the eggs until just cooked. Divide between plates. Top with pepper, chilli, coriander and shiso to serve.

Serves 2
TIPS + TRICKS:
+ White 'shiro' miso paste is fermented for a shorter period of time than other miso varieties, so it has a sweeter, milder flavour.
+ Store miso paste in an airtight container in the fridge for up to 6 months.
There are no comments for this entry yet.