smoky tomato pan eggs
with feta toast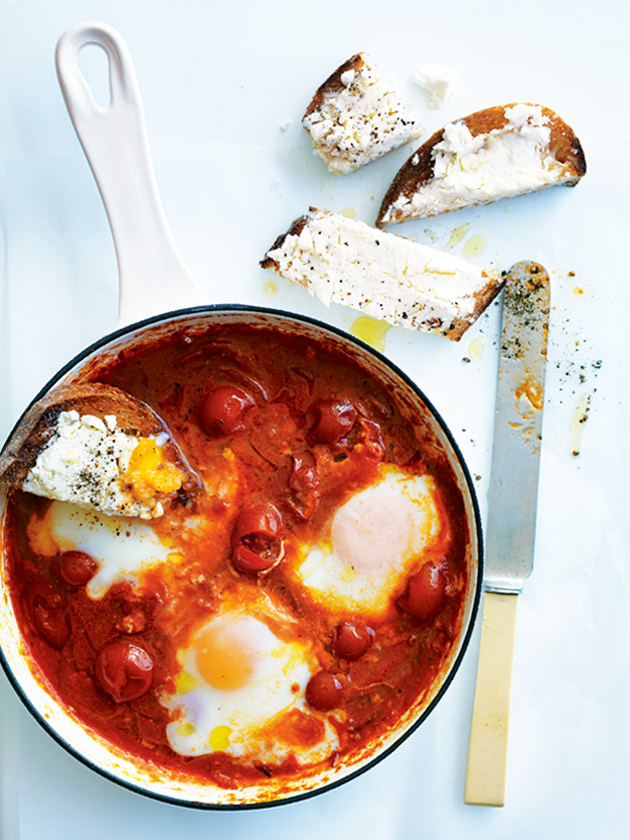 2 tablespoons extra virgin olive oil

2 red onions, sliced

3 cloves garlic, thinly sliced

¼ cup (60ml) malt vinegar

2 x 400g cans cherry tomatoes

2 teaspoons smoked paprika

sea salt and cracked black pepper

6 eggs
toasted sourdough slices, to serve

120g soft feta

Heat the oil in a large non-stick frying pan over high heat. Add the onion and garlic and cook for 5–6 minutes or until lightly golden. Add the vinegar and stir to combine.
Add the tomatoes, paprika, salt and pepper and bring to the boil. Reduce the temperature to low and carefully add the eggs. Cover and cook for 10–12 minutes or until the eggs are just cooked.
Top the toasted sourdough with the feta and serve with the pan eggs. Serves 4.
There are no comments for this entry yet.