spiced almond butter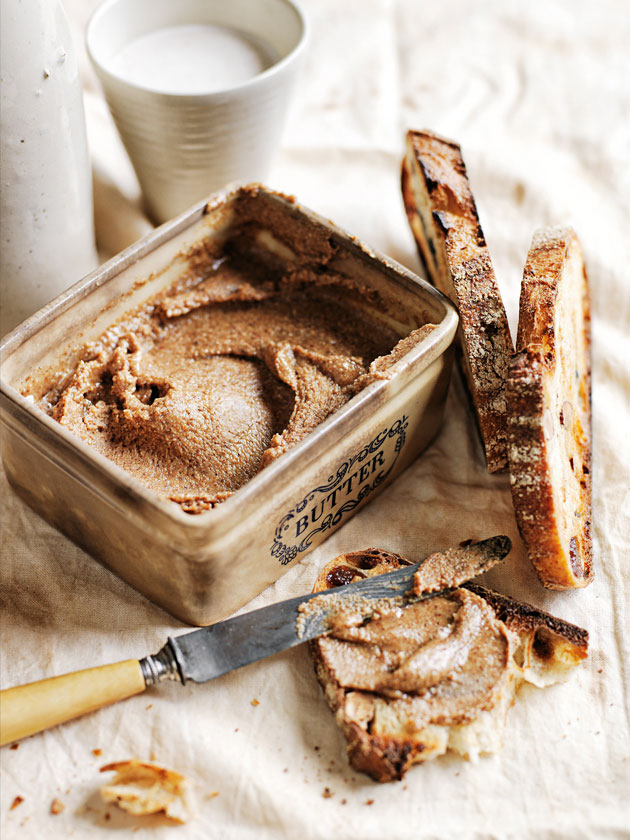 2 cups (320g) roasted almonds+

¼ teaspoon sea salt flakes

2 tablespoons grapeseed oil

2 teaspoons mixed spice

2 teaspoons vanilla bean paste

fruit toast, to serve

Place the almonds and salt in a small food processor and process for 1–2 minutes or until ground. Add the oil, mixed spice and vanilla and process for 3–4 minutes or until well combined.

Transfer to a small container and refrigerate for 1 hour. Spread onto warm fruit toast to serve. Makes 1¼ cups
+ Find roasted almonds in the baking section of the supermarket, or make your own – simply preheat an oven to 160°C (320°F), place 2 cups (320g) almonds on a large baking tray and roast for 10–12 minutes or until golden. Allow to cool completely before using.
Tip: Keep butter in an airtight container in the fridge for up to 1 week.
There are no comments for this entry yet.