sticky chai tea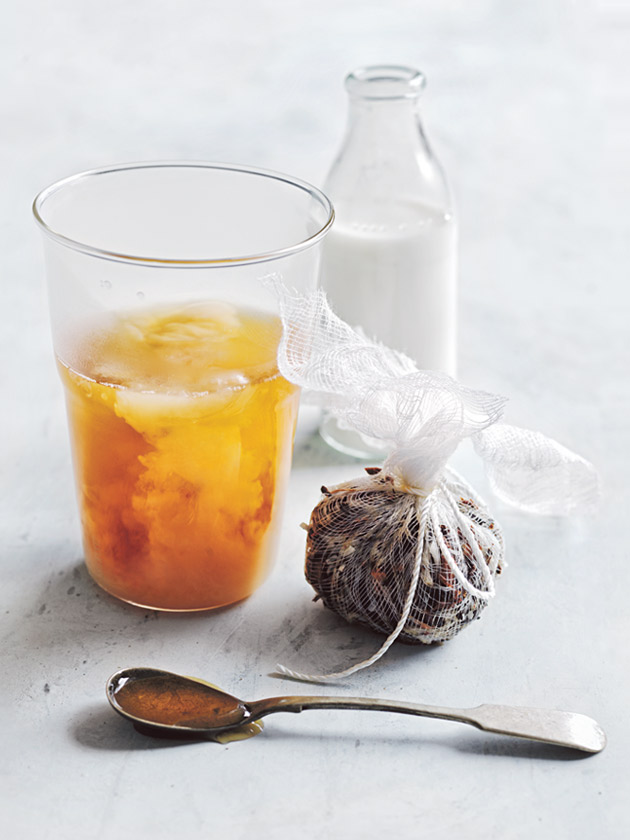 16 cardamom pods

8 sticks cinnamon, broken into pieces

8 star-anise

6 cloves
1 teaspoon fennel seeds
3 vanilla beans, split and cut into 2cm pieces
1 cup (80g) loose black tea leaves

¾ cup (60g) shredded coconut

¼ teaspoon finely grated nutmeg

2 tablespoons grated ginger

¼ cup (90g) honey, heated

1 tablespoon lemon juice

Place the cardamom, cinnamon, star-anise, cloves, fennel and vanilla in a mortar and pound with a pestle until small pieces form. Place the
spice mixture in a small bowl, add the tea, coconut, nutmeg and ginger, and mix to combine.
Add the hot honey and lemon juice and mix well to combine. Place in an airtight jar in the refrigerator. Makes 1¼ cups.
Tip: you can use this mix to brew a sticky chai tea or use to make one of the recipes on the following pages. You can store this tea in the refrigerator for up to 1 month.
There are no comments for this entry yet.