bacon and zucchini slice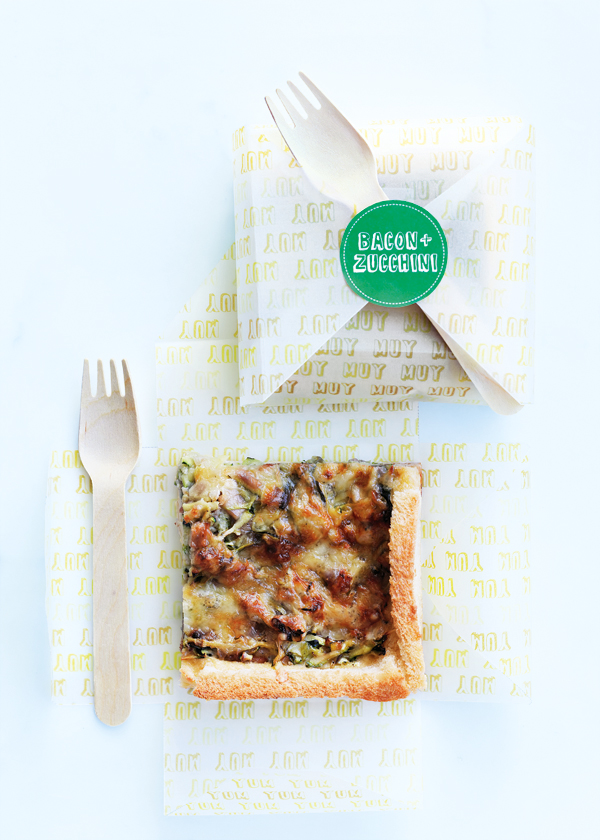 12 slices bread, crusts removed
butter, for spreading
1 tablespoon olive oil
1 red onion, chopped
2 cloves garlic, crushed
3 rashers bacon, rind removed and chopped
2 zucchini (courgette), grated
sea salt and cracked black pepper
¾ cup (90g) grated cheddar
6 eggs
1 cup (250ml) milk

Preheat oven to 180°C (350°F). Spread one side of the bread slices with butter and press, butter-side down, into the base and around the sides of a lightly greased 20cm x 30cm tin.
Heat the oil in a large, non-stick frying pan over high heat. Add the onion, garlic and bacon and cook for 5 minutes. Add the zucchini, salt and pepper and cook for a further 5 minutes. Spoon the mixture into the tin and top with the cheese.
Place the eggs and milk in a bowl and whisk to combine. Pour over the zucchini mixture and bake for 30 minutes or until cooked through and golden. Cool and cut into squares to serve. Serves 8–10.

There are no comments for this entry yet.