date and cashew fudge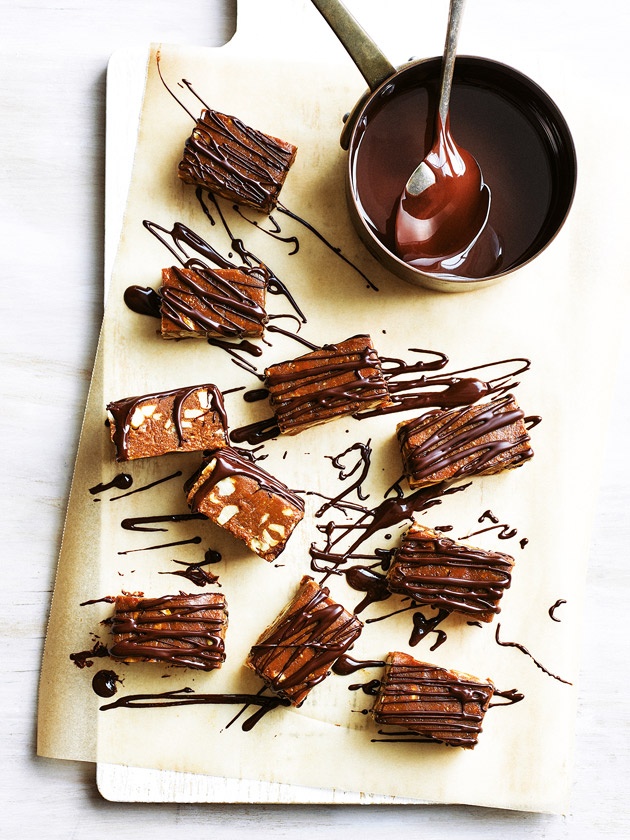 1 cup (250g) cashew butter
⅓ cup (80ml) CSR Sugar date syrup+
2 teaspoons vanilla extract
1 cup (150g) roasted unsalted cashews, roughly chopped
80g dark (70% cocoa) chocolate, melted
Line a 10cm x 20cm loaf tin with non-stick baking paper, leaving 4cm of paper overhanging on the long sides.
Place the cashew butter, date syrup and vanilla in a bowl and mix to combine. Add the cashews and mix to combine.
Press into the prepared tin and smooth the surface, using the back of a spoon. Freeze for 1 hour or until firm.
Use the paper to help you lift the fudge from the tin and, with a sharp knife, slice it into small pieces.
Drizzle the chocolate over the fudge bars. Refrigerate until set++. Makes 16​
+ CSR Sugar date syrup is available in your baking isle in supermarkets. This is a great alternative to replace fresh dates.
++ Store these fudge bars in the refrigerator or freezer in an airtight container. If eating from frozen, remove from the freezer for 2 minutes before devouring.
Photography: Chris Court
There are no comments for this entry yet.