cacao and hazelnut spread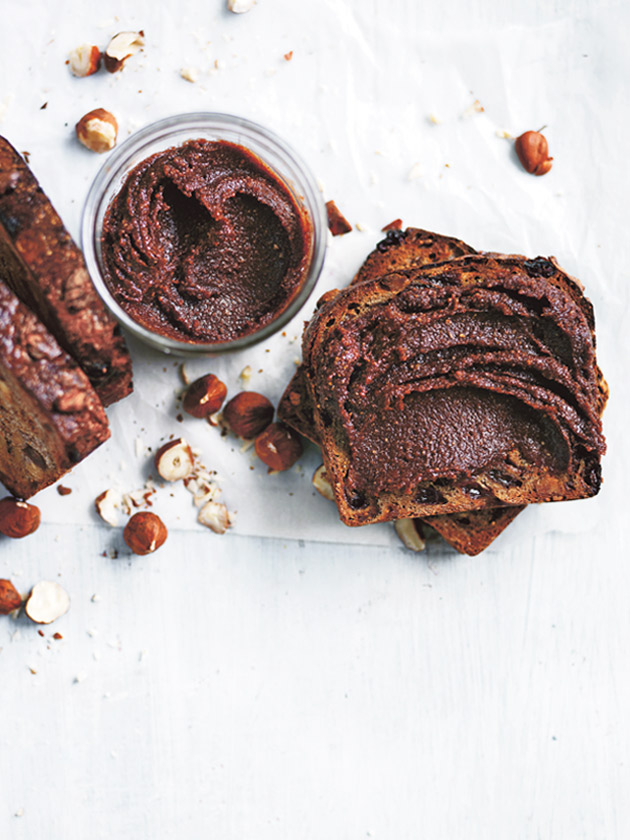 2 cups (280g) hazelnuts

¼ cup (25g) raw cacao powder

2∕₃ cup (160ml) maple syrup

sliced toasted fruit loaf, to serve

Preheat oven to 160°C (325°F). Spread the hazelnuts on a large baking tray and cook for 8–10 minutes or until golden.

Place the hazelnuts on a clean tea towel and gently rub to remove the skins. Place the warm nuts and cacao in large food processor and process for 4–6 minutes until ground, scraping down the sides of the bowl occasionally.

While the motor is running, gradually pour in the maple syrup until well combined. Transfer to a bowl and set aside to cool. Spread on fruit toast to serve. Makes 1½ cups.

donna hay team
Hi Jade, you can store it in an airtight container for up to a month at room temperature. The DH team x
donna hay team
Hi Rima, the spread will keep for up to a month. The DH team x
Rima Mograby
How long does the spread keep if stored in a container?
Jade Mungar
How long will this last in a jar before perishing?