Chocolate espresso syrup cake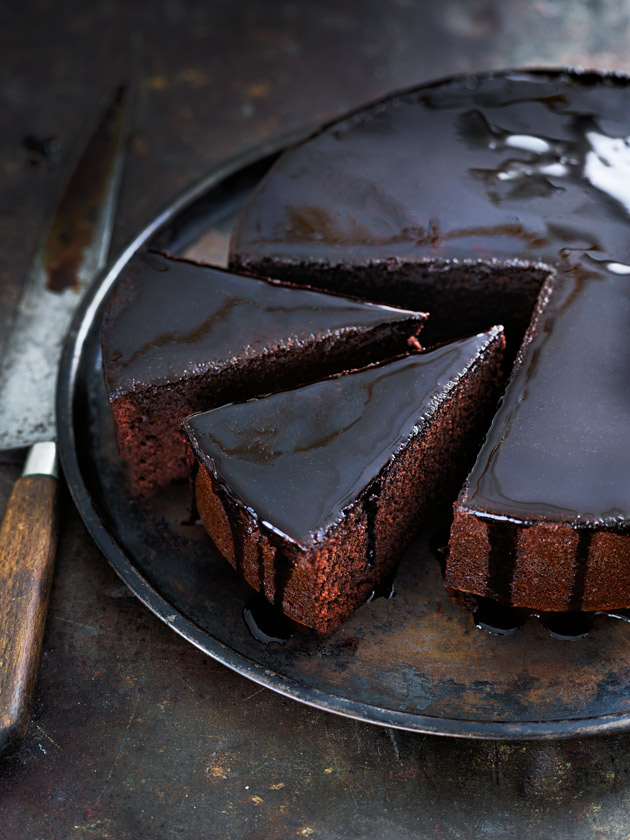 250g unsalted butter chopped and softened

1 cup (250g) CSR Dark Muscovado Sugar, firmly packed

⅔ cup (150g) CSR Raw Caster Sugar

2 teaspoons vanilla extract

5 eggs

⅓ cup (80ml) milk

1 cup (150g) plain (all-purpose) flour

1 cup (100g) cocoa powder

espresso syrup
¼ cup (60g) CSR Dark Muscovado Sugar, firmly packed

¼ cup (60ml) hot espresso coffee

1 teaspoon vanilla extract

Preheat oven to 160°C (325°F). Place the butter, sugars and vanilla in the bowl of an electric mixer and beat for 6-8 minutes or until light and creamy, scraping down the sides of the bowl.

Add the eggs, one at a time, beating well after each addition. Add the milk and beat well. Sift the flour and cocoa into the egg mixture and beat for 1 minute or until just combined.

Spoon the mixture into a greased and lined 22cm round cake tin. Cook for 1 hour or until cooked when tested with a skewer. Set aside in the tin to cool for 5 minutes.

To make the syrup, place the sugar, espresso and vanilla extract in a small saucepan over low heat and cook, stirring occasionally, until the sugar has dissolved. Bring to a slow simmer and cook for 3 minutes or until reduced slightly.

Turn out the cake onto a cake stand and spoon over half the syrup. Allow to cool completely and serve with extra syrup. Serves 10-12.

Tips + Tricks:
The dark muscovado sugar adds a lovely richness to this decadent cake, and makes the espresso syrup extra glossy with a delicious depth of flavour.
Hamza Rayyan
A humble thanks from me to you for this great recipe. Because by using this recipe I made this Chocolate Espresso Syrup Cake and give a surprise birthday gift to my friend's party. She is an espresso lover. But I know the real credit goes to you.